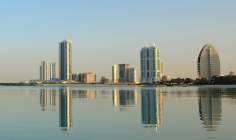 Bahrain's health insurance market is set to be boosted by the launch of a compulsory health insurance scheme for expatriates and nationals in the country.
Younis Al-Sayed, chairman of the Bahrain Insurance Association, told Life Insurance International the plan for the health insurance scheme is due to be released in May 2015.
Speaking to Life Insurance International, Dr Jarmo Kotilaine, chief economist and executive director of strategy and planning at Bahrain's Economic Development Board, described the scheme as a "significant positive" for the sector because it will bring people formally within the realm of insurance provision and build insurance awareness.
Kotilaine said the national insurance scheme is a big undertaking that would require significant investment in the building of products and drafting regulations.
He said: "If we can launch phase one [of the scheme] in June, it will probably take 2-5 years [to be introduced].
The report, The Insurance Industry in Bahrain, Key Trends and Opportunities to 2017, which is available at Timetric's Insurance Intelligence Center, explains despite its small size, the Bahraini insurance industry is well-developed and highly regulated.
According to the report, the enactment of compulsory health insurance provisions for expatriates in 2014 by Bahrain's government is expected to add an additional BHD50m ($132.6m) in the health category. Demand for private health and accident insurance policies is therefore expected to grow in line with developments in the healthcare sector.
By launching a national health insurance scheme, Bahrain would be following in the footsteps of Saudi Arabia, Abu Dhabi and Dubai. Meanwhile, a report by law firm Clyde & Co explains that phase 1 of Qatar's Health Insurance Scheme was launched in July 2013.