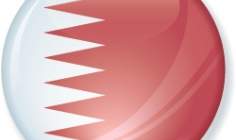 Bahrain's health insurance market is set to be boosted by the launch of a compulsory health insurance scheme for expatriates and nationals in the country.
Younis Al-Sayed, chairman of the Bah¬rain Insurance Association, told LII at the Middle East Insurance Forum in Bahrain in early February that the first draft of the plan for the health insurance scheme is due to is released in May 2015.
Speaking to LII, Dr Jarmo Kotilaine, chief economist and executive director of strategy and planning at Bahrain's Economic Devel¬opment Board, described the scheme as a "significant positive" for the sector because it will bring people formally within the realm of insurance provision, and build insurance awareness.
Kotilaine said the national insurance scheme is a major undertaking that would require significant investment in the building of products and drafting regulations.
He said: "If we can launch phase one [of the scheme] in June, it will probably take two to five years [to be introduced]."
According to the report The Insurance Industry in Bahrain, Key Trends and Oppor¬tunities to 2017, available at Timetric's Insurance Intelligence Center, the enactment of compulsory health insurance provisions for expatriates in 2014 by Bahrain's government is expected to add an additional BHD50m ($132.6m) in the health category.
Demand for private health and accident insurance policies is, therefore, expected to grow in line with developments in the healthcare sector.
The plan to launch a compul¬sory health insurance scheme in Bahrain comes at a time of increasing opportunities for the protection market in the Middle East.
Middle East health schemes
A report by Clyde & Co. explains that it follows the implementation of compulsory health insurance regimes in Saudi Arabia in 2004 and Abu Dhabi in 2006.
Meanwhile, a report released in December 2014 and written by Wayne Jones, a partner at Clyde & Co.'s Dubai office, explains that in Qatar, the first phase of its scheme was launched in July 2013, and the UAE has started the rollout of compulsory health insurance in Dubai over the next three years.
Jones said compulsory health insurance across Dubai and Qatar means that premi¬um income is growing rapidly, but there are concerns about the opportunities for the private market and profitability in the medium to long term.
Jones said: "The private market may struggle to offer mandatory health cover, and its performance may be hindered by the strict regulations surrounding new products."
In other topics discussed at the Middle East Insurance Forum, Axa Insurance (Gulf)'s CEO Jerome Droesch stressed the importance of protection to deal with a fast-changing world where volatility is clearly increasing.
Droesch highlighted lifestyle changes, an ageing society and a demand for customisation and personalisation as mega-trends affecting insurance markets worldwide.
Looking ahead, Droesch told the 500-plus delegates, he expects the insurance industry to adopt a multi-channel distribution model and described the internet as a "game-changer".
He said: "Clearly, we live in a mobile economy and we need to take that into account when dealing with customers. "There are a lot of things to do to make our industry much simpler."
Droesch said low interest rates and uncertainty in financial markets are obstacles for the insurance industry. Gaining trust in the insurance industry, the need for simplicity, and delivering pric¬ing that is acceptable for customers yet also sustainable are other key challenges, added Droesch.
Asked about the insurance market in Bahrain, Droesch told LII: "In Bahrain, I think you will see a growth in the healthcare mar¬ket. We want to see more and more international and local groups asking for proper life coverage as well as health insurance cover¬age. Clearly, protection is needed."
Commenting on the state of Bahrain's life insurance sector, Abdul Rahman Moham¬mad Al Baker, executive director of financial institutions supervision at the Central Bank of Bahrain, said the market has experienced significant growth over the last five years.
Al Baker expects double-digit growth in the Middle East life insurance sector over the next five years. He said: "What is adding more value to the life insurance sector is the introduction of family Takaful. Overall, the outcome for long-term insurance is very positive."
Asked if Bahrain could help standardise regulation in the Gulf Cooperation Council (GCC) region, Al Baker said if an insurance product had a GCC passport, which could help create a bigger insurance market, be it "traditional or conventional".
He said: "There is a great possibility this could happen as long as there is agreement on the minimum standards. That would be the way forward for the GCC to create a big market not just