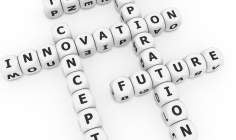 AXA Singapore has launched an eye care plan called by VSP.Vision Smart AXA
The scheme is available through AXA's distribution network and is a product of the partnership between AXA Singapore and VSP Vision Care.
Corporate employees covered by AXA Smart Vision by VSP within their employee benefits policy will receive savings on prescription glasses or contact lenses as well as a fully covered eye examination from VSP's network partner, OPTICAL 88.
Corporate enrolment AXA Smart Vision is flexible and can be either funded by the employer or by the employee as a voluntary benefit.
Sébastien Roger, head of products & strategy for health in AXA Singapore, said: "AXA Smart Vision offers additional prevention and well-being benefits, going beyond just the reimbursement of medical bills. This supports AXA's vision of transforming from a medical bill payer to a prevention partner with our corporate customers."
Eric Lam, Asia regional vice president of international development at VSP Vision Care, said "Many don't realize that while a regular eye exam is crucial for monitoring vision health, it's also an important indicator of overall wellness."
Since the eyes are the only place in the body with a clear, non-invasive view of arteries and cranial nerves, optometrists are often able to detect early chronic health conditions occasionally before symptoms are apparent.
According to a recent study by Human Capital Management Services (HCMS) Group, on behalf of VSP Vision Care, an eye exam is often the first to detect signs of chronic conditions, such as:
· High cholesterol in 62% of cases
· Hypertension in 39% of cases
· Diabetes in 34% of cases
The study also showed that people who receive an annual eye exam needed less medication to manage their condition, were less likely to have emergency visits and hospital admissions, and went to the doctor more frequently.