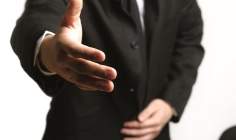 The formal agreement was signed by AbdulRazzak Ali Issa, chief executive of Bank Muscat, and Jérôme Droesch, CEO of AXA Gulf, at the bank's head office, according to Muscat Daily.
AXA Gulf CEO Jérôme Droesch added: "We are very pleased to partner with Bank Muscat to offer life insurance products. Our collaboration started in December 2013 with a successful partnership to offer health insurance to Bank Muscat customers. This strategic agreement will reinforce our relationship with Bank Muscat , allowing us to expand our life insurance solutions in Oman and at the same time ensure peace of mind, serenity and stability through unique products to Bank Muscat customers.
"With the wide distribution network of Bank Muscat and under their leadership, we are convinced that we can increase risk awareness and promote the benefits of insurance in Oman to ensure each and every customer is well protected.
Bank Muscat chief executive AbdulRazzak Ali Issa said: "Bank Muscat is proud to sign this unique partnership agreement with AXA and widen the scope of partnership offering a wide range of bespoke bancassurance products for customers. The Oman insurance market which recorded 15 per cent average growth in the last five years is projected to grow at a rate of 18 per cent in the next five years.
"With global insurance partners like AXA Gulf , Bank Muscat is in a position to offer comprehensive insurance products catering to all customer needs. The bank's unique and largest distribution footprint and the global knowhow of AXA add significant value for the partnership."