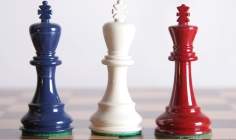 Aviva has announced that David Barral, the current CEO of Aviva UK&I Life, will be leaving the group at the end of May.
Aviva said while it has been working with Barral to identify potential options to retain him within the group, he has decided that now is the right time to move on with the next stage of his career.
Commenting on Barral's departure, Aviva's CEO Mark Wilson thanks Barral for his distinguished service to the group.
Barral said: "David has had a successful career with Aviva spanning 16 years. Over the last three years, David has been a member of the group executive and has been a great partner during Aviva's turnaround. We all wish him well as he pursues the next chapter."
In a separate development, subject to the completion of the all-share acquisition of Friends Life by Aviva, John Lister will move from his role as Aviva's group chief risk officer to lead the finance function in the UK&I Life business.
Lister will also retain a group remit in business development, supporting Tom Stoddard, group CFO. J
Lister will continue to be a member of the group executive and his appointment will be effective from 1 July 2015 to ensure a smooth transition of responsibilities.