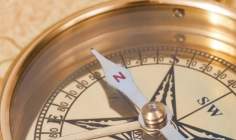 Insurance growth in Hong Kong is being driven by worries about savings, healthcare and retirement, according to Chris Wei, CEO global life insurance and chairman Asia, at Aviva.
Speaking on CNBC, Wei said Asia's rapidly aging population means people are really concerned about being able to save for retirement.
Elsewhere in Asia, Wei said there is still an emerging middle class coming through from countries like China and Indonesia.
Asked what insurance products are popular in Asia, Wei said there is no consistency in terms of life insurance products across Asia.
He said: "What we are finding is that Hong Kong is still very much leaning to savings products and the marketplace is quite aggressive in that area.
"Given the recent shift in regulation, with guidance notes being issued by the OCI, [Office of the Commissioner of Insurance] that has slowed down the sale of investment-linked oriented products."
In China, on the other hand, Wei said basic short-term savings products are very popular and sold through banks. He said holistically packaged products are the best sellers because they have a saving and protection element.
Commenting on Aviva's game plan for frontier markets in Asia, Wei said the joint venture between Aviva and Astra International in Indonesia, which markets its products and services as Astra Life powered by Aviva is "going very well".