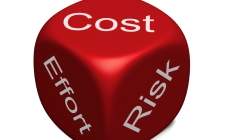 Aviva Life Insurance, a joint venture between Aviva and Dabur Group, has rolled out a limited premium term participating plan.
Dubbed as Aviva Dhan Vriddhi Plus, the new life insurance policy will enable the policyholders to save systematically and build a corpus.
The limited premium paying term participating plan ensures a guaranteed lump sum equal to the premiums paid at maturity and accrued bonuses.
Aviva Dhan Vriddhi Plus is suitable for customers who want to save systematically and build up a future material corpus, do not want to risk their principal amount, and require a good level of life insurance protection incorporated.
Aviva India managing director and CEO, Trevor Bull, said: "We, at Aviva India, are looking to offer total product propositions to specific customer segments, to whom detailed research has demonstrated that we can really make a difference.
"Aviva Dhan Vriddhi Plus is very much aligned to what many of these customers told us. The product will increase options for these customers with varying concerns, preferences, investment philosophies and appetites.
"Whether it is providing for child's education, planning a comfortable retirement or simply ensuring a family stays financially secure, Aviva Dhan Vriddhi Plus meets all these needs, within a lower volatility risk structure."