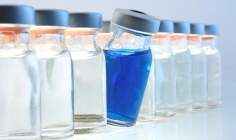 Aviva has added further benefits and options to its private health insurance (PHI) cover, Healthier Solutions.
The new development means each individual member of a Healthier Solutions policy will now earn their own No Claim Discount (NCD),rather than the NCD being applied to the policy itself.
This means that if one family member makes a claim, it doesn't affect the No Claim Discount of other members of the policy.
The additional benefits become effective for customers from 1 January 2013. Each member will now also have a personal NCD allowance of £250 ($400.5) per policy year, allowing them to claim up to this amount for new claims without changing their NCD status1.
In recognition of the rise in mental health illness throughout the UK, Aviva said it has improved its psychiatric cover on Healthier Solutions by doubling the out-patient limit within core cover to £2,000 per person per policy year two.
The changes also see increases in cover including £100 per procedure for minor GP surgery, rising from £70 per procedure, and pre-admission tests needed before a stay in hospital will now be covered in full and will not be taken from any out-patient limit.
Nicola Graham, head of commercial and proposition development at Aviva Health, said: "We're continually adapting Healthier Solutions to keep up-to-date with medical advances and provide customers with improved cover, in particular in the clinical areas that we know our customers are increasingly requiring treatment, such as talking therapies and psychiatric care.