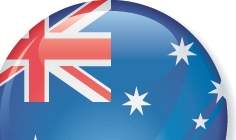 Australia's government has announced the final reform package dealing with remuneration arrangements in the life insurance advice sector.
Kelly O'Dwyer, Australia's minister for small business and assistant treasurer , said the government appreciates the efforts of the Association of Financial Advisers (AFA), the Financial Planning Association (FPA) and the Financial Services Council (FSC) in constructing the reform package on behalf of the life insurance industry.
The reform package will commence on 1 July 2016 and will apply to personal and general advice, which includes direct sales channels. Key elements of the reform package include:
phasing down upfront commissions to a maximum of 80% from 1 July 2016; 70% from 1 July 2017 and then 60% from 1 July 2018, together with a maximum 20% ongoing commission;
And introducing a two year retention (clawback) period as follows:
– in the first year of the policy, to 100 per cent of the commission on the first year's premium; and
– in the second year of the policy, to 60 per cent of the commission on the first year's premium.
O'Dwyer said the final industry package includes a three year phased transition to ensure that advisers have time to adjust their business models to the reforms.
She said the government previously announced that ASIC will undertake a review of the reforms in 2018. If the 2018 review does not identify significant improvement, Australia's government will move to mandate level commissions, as was recommended by the Murray Inquiry.
O'Dwyer added that she intends to strengthen remuneration disclosure as part of a broader review by ASIC of life insurance statements of advice, including prominent upfront statements about commissions.
The ASIC review of statements of advice will commence in H2 2016, with a view to making disclosure simpler and more effective for consumers as well as assisting advisers to make better use of these documents.
The FSC will have responsibility for creating a Life Insurance Code of Practice in Australia.
Similar to existing codes for Banking and General Insurance, the Code would set out best practice standards for insurers, including in relation to underwriting and claims management. O'Dwyer said this work is already underway.
The FPA welcomed the Australian government's reform package for retail life insurance.
FPA CEO Mark Rantall said: "The Government's final response to proposals by The Hon Josh Frydenberg MP on 25 June and the FSI Report, is a sensible outcome that will help ensure the sustainability of the industry."
Rantall added: "The FPA supports the need for a model that enables financial planners an appropriate amount of time to transition. We believe that the staged approach to the new commission structure achieves this."