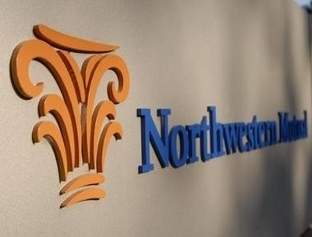 The company achieved record numbers for new insurance policies, up 13%, and $1 billion of new premium protection that Americans put in place for themselves and their families.
"These record results underscore the high demand for Northwestern Mutual's comprehensive planning approach and risk protection solutions," explains Greg Oberland, executive vice president. "The economic landscape is always shifting, but an individual's need to plan for risk, and to protect themselves and their families, remains critical in every environment."
Oberland adds, "We're seeing a continually increasing recognition of this need among our policyowners, who are embracing our approach because it helps them build financial security plans that can both grow and protect their assets."
First-hand accounts of some of the ways Northwestern Mutual policyowners are using risk protection strategies in their individual financial security plans can be viewed in the Client Stories Series.
Tips and Resources for Reassessing Risk Protection During Tax SeasonWith the tax season in full swing, Northwestern Mutual reminds individuals that it is also a good time to work with a trusted advisor and revisit insurance needs to make sure they have the protection in place to help ensure their long-term financial security.
Oberland offers the following tips:
-Protect your income, as it's your most important asset in your working years. Disability insurance can replace a portion of your income if you were to become disabled and unable to work. -Review your income and expenses and make sure that you have enough life insurance to provide for your family should you die unexpectedly. -Manage your longevity risk by deferring as much as possible into tax-advantaged vehicles for retirement saving, including 401k plans, IRAs and permanent life insurance. Check out Northwestern Mutual's LifeSpan Calculator to see how long you could live in retirement. -Check the designated beneficiaries on all your insurance policies and retirement accounts. Your life circumstances can sometimes change a lot from one year to the next. Be sure to protect your family by keeping your beneficiary information up-to-date.