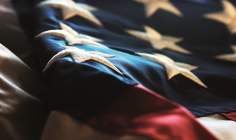 American National Life Insurance Company of New York (American National) has released its new life insurance plan, dubbed Signature Plus Indexed Universal Life Insurance (IUL).
The new offering is available in New York since 1 May 2016. It provides death benefit protection, four indexed crediting strategies, a fixed account, and an interest rate enhancement.
The company said that the new solution can offer insured the opportunity to earn interest based upon the performance of the S&P 500 Index without the risk of being directly invested in the Index.
Despite the fluctuations of the S&P 500 Index, the accumulation value will never decrease as all four of the indexed interest crediting strategies have a built-in floor.
Beginning the 11th year, Signature Plus IUL will boost returns for loyal customers claims American National.
Additionally, the insurer will give an interest rate enhancement up to 1% from 11 year and continue for the life of the policy, which is expected to increase the rate credited to the sweep account, fixed account, and maturing indexed interest crediting strategies that may lead to growth of long term accumulation values.
Signature Plus IUL also includes, at no additional premium, the Accelerated Benefit Rider for Terminal Illness. In the event of being diagnosed with an illness which may result into death of the insured within 12 months, the policy owner will be eligible to accelerate a portion of their death benefit in advance.
American National president and COO David Behrens said: "American National's Signature Plus IUL now offers New York clients an interest rate enhancement along with the extra control over the placement of their premium in various indexed strategies or fixed account all while protecting their family's future."