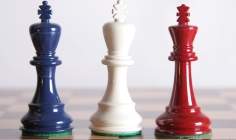 After a significant uplift in recent years, the rate of growth in Russia's life insurance sector is expected to slow down, according to A.M. Best.
In the past five years, the ratings agency said Russia's life segment has grown between 40% and 50% per annum – albeit from a low base – driven by credit-life products amid the strong demand for consumer loans that followed the "credit boom" in Russia.
For example, A.M. Best said the Russian life insurance market generated RUB 84.9bn ($1.3bn) of gross premiums written in 2013 compared to RUB 53.8bn in 2010.
However, A.M. Best said the expected slowdown in the Russian life sector's rate of growth reflects the expectation that the availability of credit will be substantially reduced in the coming years as the Russian crisis deepens.
This is because Russian banks must rely on domestic capital, as western sanctions have hampered their ability to raise funds from international market.
Overall, heightened geopolitical tensions spilling over from the Russia-Ukraine crisis, high interest and inflation rates, and low commodity prices are placing pressure on Russia's economy and its insurance industry's prospective growth, said A.M. Best.
It added that the low level of life insurance penetration in Russia, which stood at a modest 1.3% in 2013, has been driven by several factors, including the cultural aspects associated with former communist countries in which there was an expectation that the state would look after its population from cradle to grave.
Additionally, distrust in the financial system as a whole, as well as elevated levels of inflation – as high as 14.1% in 2008 – have discouraged the population from holding life and savings products.