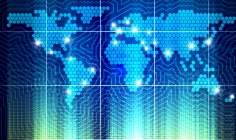 Allianz has launched a digital arena innovation platform, which encourages start-ups and entrepreneurs to share and pitch fresh ideas that will reinvent the way insurance is delivered and experienced in Asia.
With the aim of bringing together Allianz commercial teams with high-potential entrepreneurs and start-ups from the digital community, Allianz said the digital arena platform will support it in identifying new ways to meet customer needs along the insurance value chain.
The platform aims to pioneer next-generation innovation and solutions in connected health, mobility, insurtech, analytics and cyber security.
Participating start-ups can register their interest on the portal www.allianzasialab.com, to have their propositions reviewed and shortlisted by Allianz's Asia Lab team, after which both parties enjoy the flexibility of exploring collaborative options that include partnerships or investments.
Ideas already developed from the pilot phase include the tie-up with RecomN, a Malaysia-based on-demand portal where customers hire tradespeople for services like home repair and food catering.
RecomN's early exposure on the Digital Arena platform led to a successful partnership with Allianz Malaysia Berhard, with the insurer providing liability coverage for RecomN's daily online transactions.
This launch of Allianz's Digital Arena follows the unveiling of Allianz's Asia Lab earlier this year.
Robin Loh, chief digital officer at Allianz Asia Pacific, said: "Customer needs are evolving rapidly and it is important that we are open, committed and have the infrastructure to meet these changing demands.
"This innovation platform supports an exciting interaction with disruptive start-ups, and also scales our ecosystem with opportunities for growth. With the Digital Arena platform, even very small start-ups can work with and leverage Allianz's established market presence and commercial expertise across Asia."