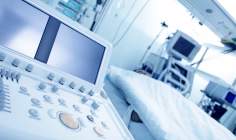 Allianz Worldwide Care has launched international healthcare plans for expats, nationals and their families living in Lebanon.
The plans have been developed together with local partner, Allianz SNA Lebanon. A choice of four core plans is being offered to individuals and their families living in Lebanon.
Each offers cashless treatments at a wide range of both in-patient and day-care facilities, together with other benefits such as medical evacuation, full-refund oncology treatment, and rehabilitation treatment.
The core plans can be supplemented by additional levels of cover such as out-patient, dental, maternity and repatriation.
Alexis Obligi, director of sales and marketing at Allianz Worldwide Care said, "Lebanon has a growing population of some 4.5m people together with a globally mobile expat community.
"In developing the plans, we have been particularly mindful of the cost of cover. We have therefore incorporated a range of deductible options, which will reduce the premium, and clients can choose from two different geographical regions of cover."