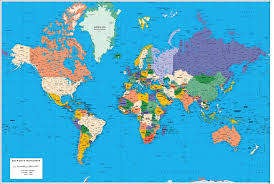 Allianz, a Germany-based insurance firm, has secured all regulatory permissions to offload part of its traditional life insurance business in Taiwan to Taipei-based China Life Insurance Company.
As per the agreement, which was inked in October last year, Allianz Taiwan Life Insurance will divest part of its life insurance portfolio comprising 78,000 policies with a total policy reserve of €1.2bn.
Now, the regulatory approvals are in place, the transaction is expected to be completed on 18 May.
Allianz Asia-Pacific CEO George Sartorel said: "This transaction supports our priorities to focus on the core segments where we have the most expertise to provide greater value to our customers.
"Taiwan remains a highly attractive and important market to Allianz, where we have a high-quality and fast-growing business. We are committed to accelerate the growth in Taiwan and will continue to enhance our products and services to meet the protection needs of our customers."
Allianz further said that the deal will not impact operations or ongoing business of Allianz Taiwan Life and all policyholders' rights will remain unchanged and completely protected.
Details of the transaction value and the stake Allianz will hold in the Taiwan business have not been divulged.
Recently, Allianz wrapped up the acquisition of Sri Lanka-based insurer Janashakthi General Insurance for approximately $106.4m.
Allianz considers Asia as a core region for its growth strategy. It has been operating in China since 1910 and today has presence in 14 markets of Asia.