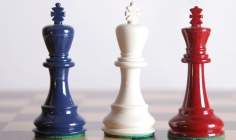 Allianz Life Insurance Company of North America (Allianz Life) has hired Margaret Peck as senior director of change implementation for its operations department.
Peck's role will be to provide strategic leadership and direction around change management and to improve the administration of Allianz Life's business.
She will ensure that development and performance benchmarks are in place and that these are consistent with the strategic goals of the department.
Peck reports to the vice president of customer experience management, Julie Feirtag.
Feirtag said: "Peck has been recognized for her leadership in both developing teams and bringing divisions together to achieve results."
Peck comes to Allianz Life from St. Louis-based Express Scripts where she led application development and business analysis activities for the pharmacy benefit company.
Prior to her three years at Express Scripts, Peck spent three years consulting, both on her own and with the Willow Group out of Minneapolis.