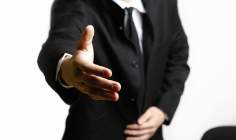 Allianz has appointed Jacqueline Hunt to take over responsibility for US life insurance and asset management.
The 47-year-old succeeds Jay Ralph (57), who is leaving Allianz at his own request to devote more time to his family.
Allianz's supervisory board has approved Ralph's request to resign as a board member with effect 30 June 2016.
Hunt is the former CEO of Prudential for the UK, Europe and Africa. Her appointment will take effect on 1 July 2016 until 31 December 2019.
Allianz CEO Oliver Bäte, CEO said: "Jay Ralph adeptly implemented the two pillar strategy in our asset management segment and will be missed after almost 20 years in the company. I am delighted to welcome Jackie Hunt, a highly respected and accomplished professional, to Allianz.
Allianz has also appointed Günther Thallinger (44) as a member of the board of management of with effect ?from 1 January 2017 until 31 December 2019. ?
He will assume responsibility for investment management as well as global life and health from Maximilian Zimmerer (57) whose board mandate will ?end on 31 December 2016. ?
The supervisory board has acknowledged his wish to retire and to not extend his board appointment for another term. Thallinger currently serves as CEO of Allianz Investment Management SE.
Bäte said: "Max Zimmerer has been an important asset to the group for almost 30 years, navigating our investment management successfully through tough market conditions. He has also been responsible for repositioning our life portfolio in order to support the Allianz renewal agenda.
"While it is sad to see Max leaving, I am glad that with Günther Thallinger, we have someone from our own talent pool succeed Max and ensure continuity."