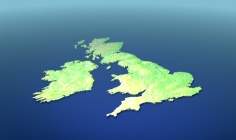 AIG Life has rebranded its current Low Start proposition to Life Start and CIC Start, as well as simplifying the product's pricing.
The Life Start and CIC Start products offer customers the same cover as AIG's level term assurance and critical illness (CI) with term assurance, but the premiums start lower and increase at a fixed 3.5% each year.
AIG Life said premiums are 30% lower on average than standard life and CI. In addition, the insurer said customers have the flexibility to convert to AIG's level term assurance and critical illness with term assurance without any further underwriting as their circumstances change or income rises.
Both Life Start and CIC Start also come with value-added benefits from Best Doctors, the second opinion medical service, and children's bereavement charity Winston's Wish as well as AIG Life's claims support Fund.
Vicky Churcher, intermediary director at AIG Life, said: "Feedback we gathered from intermediaries was that affordability is becoming more of an issue as the cost of living increases and customers want certainty about what they will pay each year for their protection insurance.
"We reworked Life Start and CIC Start to set in stone how it rises in cost each year. This allows intermediaries to reach new clients seeking affordable and high quality life and critical illness and enables individuals on a tight budget as well as stretched property owners to get the start they need," added Churcher.