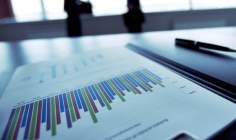 AIA Group (AIA) has inked an agreement with Tata Sons to purchase an additional 23% stake in its joint venture (JV) Tata-AIA Life Insurance Company.
AIA will own 49% in the JV following completion of the transaction, which is pending receipt of all necessary regulatory and governmental approvals.
On 12 February 2001, Tata AIA Life was licensed to operate in India and the company commenced its operations on 1 April 2001.
AIA Group has a presence across 18 markets in Asia-Pacific including Hong Kong, Thailand, Singapore, Malaysia, China, Korea, the Philippines, Australia, Indonesia, Taiwan, Vietnam, New Zealand, Macau, Brunei, and Sri Lanka.
Listed on the Stock Exchange of Hong Kong, AIA had total assets of $172bn as of 31 May 2015.