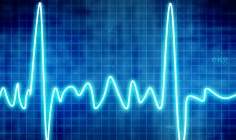 AIA Korea and SK Holdings C&C have signed a memorandum of understanding to develop a digital health and wellness platform in Korea.
The platform utilizes AIA Vitality, a science-backed health and wellness programme and SK Aibril, SK's own artificial intelligence proposition.
AIA Korea and SK will use the platform help motivate customers to change and adopt a healthier lifestyle to reduce major chronic illnesses stemming from smoking, drinking, poor diet and lack of physical exercise.
Wearable tech
SK C&C will deploy its own AI, Aibril, with Watson technology and Internet of Things capabilities such as wearable devices to provide personalised health and wellness service based on each individual's lifestyle attributes and objectives. Further, SK Pangyo Cloud Data Center will be used to support this service.
AIA Korea and SK C&C will also work together to develop an integrated digital health and wellness platform designed to accommodate potential health and wellness partners that will allow the platform users to benefit from a range of rewards as a motivation for improving their health.
Bill Lisle, AIA group regional chief executive, said: "AIA pays close attention to issues and trends that are influencing the lives of our customers throughout the Asia-Pacific region.
"We know that as Korea experiences continued growth and prosperity, the lifestyles of Korean families are changing with a risk of developing dietary and lifestyle habits that put long-term health at risk, giving rise to an urgent need for an increased focus on healthy living."
Jung Ho Park, SK C&C CEO, said, "We are very focused on leveraging innovative technology to enable convergence and disruption across all major industries, in particular financial services and healthcare. We are excited to collaborate with AIA, the pre-eminent life insurance group in Asia Pacific, to develop AIA Vitality by utilising SK C&C's digital transformation capabilities to reshape the insurance and healthcare sectors."
AIA Group
AIA Group has successfully launched the AIA Vitality programme in a number of other markets across Asia including Australia, Hong Kong, Malaysia, the Philippines, Singapore and Thailand.
AIA Group and its subsidiaries comprise the largest independent publicly listed pan-Asian life insurance group.
It has a presence in 18 markets in Asia-Pacific – wholly-owned branches and subsidiaries in Hong Kong, Thailand, Singapore, Malaysia, China, Korea, the Philippines, Australia, Indonesia, Taiwan, Vietnam, New Zealand, Macau, Brunei, a 97% subsidiary in Sri Lanka, a 49% joint venture in India and representative offices in Myanmar and Cambodia.