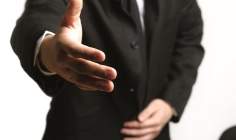 The venture, dubbed EastWest Ageas Life, will be a start-up equally owned by the two entities.The venture will sell products under a 20-year exclusive distribution agreement.
EastWest Ageas Life aims to build the premier bancassurance business in the Philippines by providing customised insurance solutions to EastWest Bank's customers.
Under the deal terms, Ageas will contribute capital and funding in the initial 12 months for an estimated amount of $65m or €60m (PHP2.91bn).
The deal is subject to regulatory approvals and is expected to be completed in the second half of 2015. The new venture is slated to start operations this year.
Ageas Asia CEO Gary Crist said: "As part of our Asia strategy, we have made no secret that we wish to enter the Philippines as the insurance market is highly attractive with a population of around 100 million people, a fast growing middle class and low insurance penetration.
"The potential is huge given that the current Life insurance penetration rate of around 1.5% is one of the lowest in Asia. We are very pleased to be a partner to EastWest Bank which has a strong management and clear ambition to grow. We are convinced that together we can deliver another successful partnership in Asia."