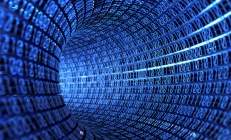 US-headquartered health insurer Aetna plans to launch a mobile field enrolment tool for the iPad, which is designed for its Medicare sales agents and brokers.
The paperless system will enable brokers and agents to complete electronic applications from an iPad, or let the consumers fill in their application through the tablet device in an online or offline mode.
The tool was designed by DRX, formerly Destination Rx, and a provider of medicare plan comparison tools, technology and data.
David Firestone, national head of distribution for Aetna Medicare, said: "The DRX mobile field enrolment tool for [the] iPad will provide an engaging user experience both got our brokers and agents, and the customers we both serve."
Agents have estimated that the time saved by the tool will enable them to see 20% more clients a week.
The tool's offline facility aims to ease the enrolment process when no internet connection is available at the point of sale, such as community events.
It also automatically updates plan data in the application to ensure consumers are presented with current plan information.
Aetna said the iPad tool also includes security measures to protect consumers' data.
Firestone said: "Best of all, it streamlines the process for agents, eliminates errors that can happen when paper applications are processed manually, and speeds up the application and approval process for the consumer."