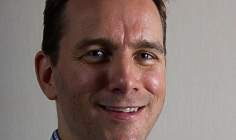 Aegon UK has launched a new digital document service to speed up protection applications for advisers and their clients.
Illustrations and acceptance terms will now be sent electronically, which Aegon said reduces the processing time overall.
Dougy Grant, protection director at Aegon UK, said this is only the first stage of the insurer's investment into digital transformation.
"We're committed to investing in a simpler, faster more engaging experience to get more families and businesses protected quicker," said Grant.
He added: "Protection is like any other purchase in that customers want a quick and slick service. When it comes to getting clients on risk, there's an acknowledgement that as an industry we need to make the process quicker. Too often clients and their advisers are rightly left frustrated by delays. Technology has a huge part to play in correcting that and delivering decisions much more quickly.