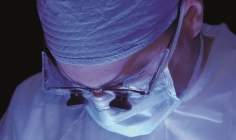 To mark the Movember men's health campaign this month, insurer Aegon UK has released claims statistics highlighting heightened awareness of men's health issues.
Cancer as a whole continued to account for 50% of all male critical illness claims received in 2015 by Aegon, with prostate cancer by far the most common – accounting for 19% of these cancer claims.
This was followed closely by cancer of the bowel, colon and rectum which accounted for 18% of critical illness claims.
Aegon's claims data also showed an 11% increase in critical illness claims for cancer of the bowel, colon and rectum, from 2014 to 2015, which the insurer has suggested could be down to the work campaigns such as Movember is doing in raising awareness of key men's health issues and promoting regular health checks.
A possible indication of earlier detection among men was the fall in age of the youngest male critical illness cancer claimant from 30 years old in 2014 for male breast cancer, to 26 years old in 2015 for malignant melanoma, said Aegon UK.
It added that the youngest prostate cancer claimant was 47 years old in 2015, one year younger than in 2014.
Stephen Crosbie, protection director at Aegon UK, said: "Men are taking a greater interest in their health and wellbeing. Who can grow the most impressive facial hair, might be the aim for many men this month to raise money for charity, the increase in national awareness generated by campaigns such as Movember cannot go unrecognised.
"More men are catching serious health concerns early enough to be able to treat them providing a better outcome, which is fantastic."