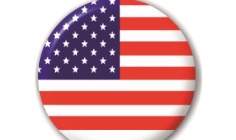 The American Council of Life Insurers (ACLI) has urged the International Association of Insurance Supervisors (IAIS) and the Financial Stability Board (FSB) not to advance global capital standards that disadvantage US insurers.
"US insurance products must not be placed at a competitive disadvantage by international capital standards, and all insurance products with similar risk characteristics should be treated equally regardless of their national jurisdictions," ACLI vice president and chief counsel, reinsurance & international policy, Carolyn Cobb, testified before the Housing & Insurance Subcommittee of the US House Financial Services Committee.
Cobb noted that international standards under development would treat US guaranteed lifetime income products unfairly.
Cobb's testimony noted that the US should conduct its own process for the development of an insurance capital standard before agreeing to any international standards.
Cobb said: "The Team U.S.A. concept constitutes a cooperative effort to speak with a strong, unified voice as part of any IAIS discussions, and ACLI fully agrees with the wisdom of this approach."