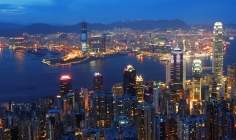 ACE Life, the global life insurance division of ACE Group, has opened a wealth management centre in Hong Kong to target the growing needs of high-net-worth individuals in Hong Kong.
Kevin Goulding, regional president of ACE Life Asia Pacific, said: "The Asia Pacific region is expected to be one of the strongest drivers of global wealth in the coming years, and we aim to leverage our footprint in Hong Kong to capture this growth opportunity. Today's opening demonstrates our continued investment in Hong Kong that sets the foundation for planned expansion in other Asian markets".
Jeffrey Woo, chief agency officer of ACE Life in Hong Kong, said: "We have identified a team of Prestige Consultants, the top tier in our agency force, as founding members for the wealth management business. We are providing them with both theoretical and practical training courses to equip them with the knowledge and capabilities to provide professional wealth management services to meet the needs of the clients".