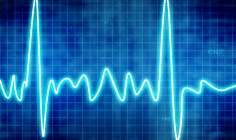 The Association of British Insurers (ABI) has published an updated statement of best practice for critical illness cover.
According to the ABI, the new statement is the result of extensive consultation and research into what customers need and where there have been problems in the past.
The ABI said the updated statement will improve clarity and understanding and it updates the standard wording of illness definitions to come into line with current clinical best practice.
The new statement, for example, clarifies the difference between additional and partial payments; and brings a heart attack definition into line with clinical practice.
Helen White, the ABI's head of protection, said: "The updated critical illness statement of best practice will mean customers have a much clearer explanation of what their policy does and does not cover when they buy it and if they need to make a claim that it meets their expectations. This in turn should also lead to fewer declined claims."
Commenting on the ABI's updated statement of best practice, Dougy Grant, protection director at Aegon, said: "We welcome the ABI's new statement of best practice for critical illness protection and the impact it will have on the number of claims paid. We will have these changes implemented well before December 2015."
Grant added that despite a reduction in declined claims, trust continues to be an issue for customers when it comes to protection.
"Hopefully these new guidelines will help us as an industry give more people the confidence to put the right protection in place," said Grant.