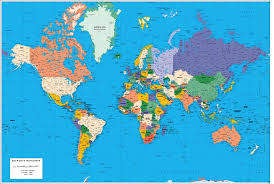 The Association of British Insurers (ABI) has identified eight priority markets in the race to make the most out of new trade opportunities following Brexit.
China and India were identified as the top two priority markets for UK insurers, with a gradual approach needed to secure improvements in the ease of doing business there.
A further six countries have been identified where ABI members are already active and there is high potential for progress and growth:
Hong Kong (SAR)
Indonesia
Japan
Malaysia
Singapore
South Korea
The countries were chosen based on market size, growth potential, and the presence of existing commercial and regulatory relationships.
The markets highlighted form part of an industry paper submitted by the ABI to Government that also underline the main practices that need to be addressed in these markets if insurers are to expand further
The paper also identifies some of the key protectionist or discriminatory practices that need to be addressed if UK insurers are to grow their presence in these markets. They include:
Getting in place workable rules on investment, such as whether foreign insurers can set up subsidiaries or branches overseas;
Easing restrictions on Foreign Direct Investment, or limits on equity stakes in domestic insurers;
Tackling discriminatory measures, such as reinsurance collateral requirements;
Ensuring UK holding companies of international companies can carry out financial functions such as lending money to overseas subsidiaries, subscribing for shares in overseas subsidiaries, and receiving repayments, distributions and other returns of value back to the UK from overseas;
Addressing barriers to moving skilled people into overseas markets
Huw Evans, director general of the ABI said with protectionist forces growing in strength across the world, the insurance industry can become a leading example of how free trade can benefit everyone.
Evans commented: "The UK is seen as a world leader, and can help many emerging and developed countries which exhibit significant under-insurance. Trade deals offer the opportunity of a partnership between the expertise and best practice of British providers and the growing insurance needs of these countries.
"Securing sizable and sustainable improvements in the ease of doing business in China and India will take time and commitment, but it will be worth it."