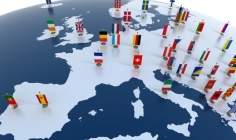 Sam Woods, executive director for insurance supervision at the Prudential Regulation Authority (PRA) has told insurers at the UK's ABI conference there is "still work to be done" on Solvency II.
He admitted the run-up to Solvency II, which is due to become effective on 1 January 2016 has been a "long and arduous undertaking", but said there remains work to be done. For example, he said internal model approval is not an end in itself.
Woods was speaking during a panel session on Solvency II and prudential regulation at the Association of British Insurers' (ABI) conference on 3 November in London.
Nathalie Berger, head of unit of insurance and pensions, DG FISMA, European Commission, joined Woods on the panel and told the audience that Solvency II leaves flexibility at every level, which means some insurers have decided to apply for internal models or matching adjustments.
Wrapping up the regulation session, Governor Dirk Kempthorne, chairman of the Global Federation of Insurance Associations (GFIA) and CEO of the American Council of Life Insurers, warned that if new standards are poorly drafted they will cause damage.
Kempthorne said: "We don't want standards that put at risk our ability to invest in the long term."
In a separate development, the ABI announced that Seraina Maag, president and CEO of EMEA for AIG and Russell Higginbotham, CEO Swiss Re UK & Ireland have been appointed to the ABI board.
Andy Briggs, CEO of Aviva UK & Ireland Life, who already sits on the ABI board, will also become deputy chairman of the ABI.
Other changes announced by the ABI include:
A move to new premises at 1 America Square in London to put the ABI at the heart of London's insurance district.
A new associate membership offering
A new committee structure to better reflect the long term savings market, with a forward facing long term savings committee to keep members ahead of the curve and a new legacy committee to deal with historic issues