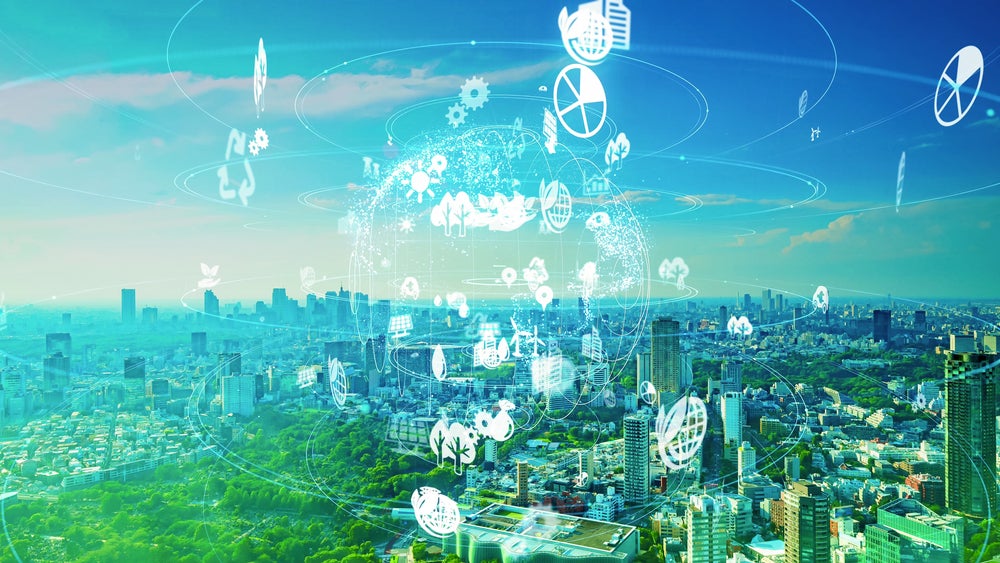 Forty-three banks from across the globe have joined forces to form and launch the Net-Zero Banking Alliance (NZBA).
The alliance also becomes part of the Glasgow Financial Alliance for Net Zero (GFANZ), chaired by Mark Carney, a group of over 160 firms responsible for assets in excess of $70trn.
The NZBA is convened by the United Nations Environment Programme Finance Initiative and co-launched by the Prince of Wales' Sustainable Markets Initiative Financial Services Taskforce.
In addition, the GFANZ will work to mobilise trillions of dollars to build a global zero emissions economy and deliver Paris Agreement goals. The NZBA has brought together over forty of the world's leading banking to align the sector's climate commitments with the Paris Agreement goals with collaboration, rigour, and transparency.
Furthermore, State Street Global Advisors, Trillium Asset Management, and Coutts are joining the Net Zero Asset Managers Initiative. This takes that group to 87 members with assets under management of over $37trn. They will also be joined soon by the Net-Zero Insurance Alliance.
Banking industry and net zero goals
The GFANZ has certain goals:
Broaden Race to Zero's existing finance sector campaign to establish credible net zero commitments;
Expand the number of financial institutions with the ambition, as well as credible and transparent commitments, to making and financing the transition to net zero;
Ensure that commitments are backed by targets (2030 or sooner);
Coordinate commitments and actions across the financial system to support an economy-wide change;
Support technical collaboration on substantive and cross-cutting issues, and
Advocate for public policy that supports economy-wide transition to net zero.
The 43 banking sector firms in the NZBA and committing to net zero are: Ålandsbanken, Amalgamated Bank, Produbanco – Grupo Promerica, Banpro – Grupo Promerica, Banco Promerica, Bancolombia, Bank of America, Banorte, Barclays, BBVA, BNP Paribas, CaixaBank, CIB, Citi, Commerzbank, Coopeservidores, Credit Suisse, Deutsche Bank, Ecology Building Society, Fana Sparebank, GLS, Handelsbanken, HSBC, Ibercaja, IDLC, Íslandsbanki, Kenya Commercial Bank, KB Financial Group Inc., La Banque Postale, LGT Private Banking, Lloyds Banking Group, Morgan Stanley, NatWest Group, Republic Financial Holdings Limited, Santander, SEB, Shinhan Financial Group, Société Générale, SpareBank 1 Østlandet, Standard Chartered, Triodos Bank, UBS, Vancity.
UK Prime Minister, Boris Johnson, said: "Uniting the world's banks and financial institutions behind the global transition to net zero is crucial to unlocking the finance we need to get there – from backing pioneering firms and new technologies to building resilient economies around the world. The Glasgow Financial Alliance for Net Zero will lead this charge ahead of COP26 to scale-up our ambition, accelerate our shift and help us to build back greener together."
Noel Quinn, chair of SMI Financial Sector Taskforce and group chief executive of HSBC, said: "A commitment to financing the transition to net zero is essential. It's important that the banking sector is committed to providing the financial support needed to help customers on that transition. But we have to establish a robust and transparent framework for monitoring progress against that objective and we want to set that standard for the banking industry. Industry-wide collaboration is essential in achieving that goal. I'm delighted that banks from the SMI Financial Services Taskforce have joined forces to establish the Net Zero Banking Alliance."
Ana Botin, group executive chairman, Banco Santander, added: "If we are to green the world's economy, we need a truly global effort – banks, companies, governments, regulators and civil society working together at pace. At Santander we are proud to be part of the founding members of this new alliance, and to accelerate progress towards net zero."