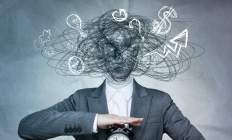 Nearly half of insurance companies (42%) see cultural integration as a major post-deal challenge in M&A activity – yet few use employee engagement as an indicator of integration success, says new research.
The research, conducted by Willis Towers Watson M&A Risk Consulting in conjunction with Mergermarket, shows that the respondents focus on top-line growth as measure of success for acquisitions.
The extent of revenue and commercial synergies (62%), return on capital (55%) and financial synergies (48%) are the most frequently cited factors. However, the research also highlights that only 12% use employee engagement as an indicator of integration success.
Steve Allan, EMEA M&A practice leader at Willis Towers Watson, commented: "Employee engagement and customer experience have a known link to improved financial performance, so it is disappointing that employee engagement does not feature more prominently among deal-success measures. Unaddressed cultural clashes are the most cited reason for deal failure which, without proper measurement warning signs, may be overlooked and could ultimately lead to a deal failing to deliver on its promise."
Additional research entitled 'Serial Acquirers in Modern Times: How to Handle the Assembly Line?', by Mats Stenerson Kallum goes further by suggesting that early involvement of HR is critical to a successful deal. It also covers the lessons learned from serial acquirers including the importance of people in the outcome of deals.
Put people first
Allan said: "Serial acquirers have become experts at M&A, so for this group to recognise the importance of people in the outcome of deals suggests that we should all take heed. Keeping people issues front and centre at all stages of the deal process should support a successful integration process, and ultimately help deals keep on track to reach their financial objectives."
The survey was conducted by Willis Towers Watson M&A Risk Consulting, supported by researchers from Mergermarket who canvassed the opinions of 750 senior insurance executives from life, property and casualty and composite insurers, as well as reinsurers, regarding their outlook for M&A in the insurance industry, and their own company's plans and strategy.
Companies involved were split equally across the Americas, Asia and EMEA regions. Interviews were carried out in the second and third quarters of 2015.
The survey results are important and timely because research conducted by Life Insurance International (LII) has found that M&A activity in the global life and health insurance industry is expected to accelerate in 2016, although the focus of deals could be on small-to-medium players – rather than big ticket acquisitions.
A research note published by life reinsurer RGA in December 2015 explains that since 2011, mergers and acquisitions within the global life and health (L&H) insurance industry have grown at a compound annual growth rate (CAGR) of approximately 42%.
Based on publicly reported data, the average deal size has increased significantly from $280m in 2011 to $781m in the year to October 2015.
The RGA report says between 2011 and October 2015 acquirers focused on the following regions:
– North America – $34bn (55% of deal activity)
– Asia – $18.5bn (30% of deal activity)
– Europe – $7.8bn (12.5% of deal activity)
Speaking to LII earlier this year, Robert Zilg, an independent insurance consultant and previously head of EMEA strategy and planning at MetLife, said he expects "somewhat more" M&A activity in the life insurance market in 2016.
Zilg said: "I thought there would be more activity in advance of Solvency II." In Zilg's view, although there is likely to be more M&A activity in the life and health insurance sector during 2016, these are likely to be focused on small-to-medium sized deals, rather than big ticket deals."
Martin Werth, the CEO of UK protection technology business, UnderwriteMe, told LII in January this year he believes it is inevitable there will be more M&A activity in the life and health insurance space.
In his view, there will be several players seeking to review their position given that scale is needed to invest in new business and distribution channels.
Shift from West to East
Joel Dudley, financial services analyst at Timetric's Insurance Intelligence Center also notes how the centre of gravity in insurance M&A acquisitions has shifted from West to East in recent years, and how policy and regulatory changed have facilitated this trend.
Dudley says: "Following the financial crisis, Western insurers engaged in a flurry of M&A activity in Asia's emerging markets. Some were forced to retreat from their Asian outposts, having overextended themselves during the boom years. Others rightly identified the region's markets – a compelling mix of low penetration rates and expanding middle classes -as an opportunity to achieve the growth that was proving elusive at home.
"We are now seeing a reversal of this trend. Asian insurers, mostly based in Japan and China, are seeking to diversify into the US insurance market by acquiring mid-level insurance companies."
Global M&A insurance trends
Global M&A activity in the insurance sector hit new highs in 2015, with €129.3bn ($143.5bn) worth of transactions announced during the year, according to Willis Towers Watson report called Defying gravity – Insurance M&A on the rise.
The report says this surge reflects a number of macro themes, including the continued availability both of cash on balance sheets and affordable capital in a post-financial crisis environment
The Asian market is expected to be a centre of M&A activity over the next three years – with more than half of the respondents to the Willis Towers Watson survey seeing it as the marketplace where activity will rise most significantly.
This reflects the fact that in 2015 the value of deals with an Asian target was four times as high as 2014, at €19.1bn ($21.2bn), while the value of deals with an Asian acquirer was nearly five times as high, at €43.3bn ($48.1bn). At a global level, Asian competitors and new non-insurance investors are key players in deals in the developed markets of Western Europe and North America.
The report notes that distribution is a key driver of more than a third of M&A activity, as insurers seek new routes to market and begin to reinvent distribution models such as bancassurance.
Digital distribution
Digital platforms feature strongly on insurers' wish-lists and the desire to access and secure new technologies is a key element of many transactions.
In Western Europe and the Middle East, digital distribution was more likely to be a driver of deals – 45% and 56% respectively.
Other distribution channels generally play a less important role in driving deals – however, the report cited some definite regional differences. For example, independent or tied agencies were important in 23% of developed Asia and Latin America deals.
Meanwhile, bancassurance was key in a number of deals involving firms in Central & Eastern Europe (24%), developed Asia (14%) and the Middle East (11%).
The report said: "It is also important to note that there have been a number of bancassurance distribution agreement transactions in Asia that do not involve an equity transaction of an insurer. In other respects, these have all the hallmarks of M&A, including some sizeable payments involved for distribution, essentially providing a sharing of insurance manufacturing margin with the distributor.
"It is particularly interesting that digital distribution plays a significant role in emerging markets, such as Africa, as well as more developed regions. Access to mobile technology can enable rapid development of insurance market coverage, leapfrogging more traditional distribution platforms."