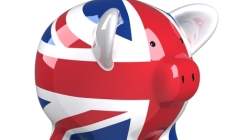 The UK's Insurance Act – described as "the most significant change to insurance contract law" in the UK for over 100 years. – has become effective today (12 August).
Willis said the legislation is seeking to create a new and fairer balance between policyholder and insurer.
In a report Willis said the main provisions of the Act give effect, with some modifications, to the recommendations made in July 2014 by the Law Commission and Scottish Law Commission.
Willis said the changes will have a significant impact on how insureds and insurers approach policies, creating new duties for insurers and policyholders to comply with.
The Act deals with:
Duty of disclosure, both before a contract incepts and when amended
Warranties (including basis of contract clauses)
Terms not relevant to the actual loss
Fraudulent claims by insureds
Good faith
Amendments to the Third Parties (Rights Against Insurers) Act 2010
According to Out-Law.com, which is part of law firm Pinsent Masons, the practical changes from the Insurance Act will be:
Insured parties will have to review their disclosure processes to ensure that those responsible for procuring insurance disclose all matters they will be presumed to know. For example:
consider keeping internal records of the name and roles of individuals responsible for arranging insurance cover, as matters within their knowledge will need to be disclosed;
senior management should be involved in any disclosures made;
evaluate the steps taken to obtain information from internal and external sources and keep records to demonstrate that reasonable searches have been made.
.According to Out-Law.com Insurers will not be able to rely on a passive approach to disclosure if seeking to exercise remedies for non-disclosure.
It say more active engagement will now be encouraged and, if not in place already, insurers should consider establishing systems and processes to identify when further enquiries need to be made before underwriting risks.
Insurers will have to review what information is readily available to those who decide whether to accept risks and the terms on which to do so. For example:
consider keeping internal records of the names and roles of individuals responsible for these decisions;
establish appropriate processes and lines of communication to ensure that relevant information is shared widely enough with those making decisions to cover certain risks.
How the act applies
1. The new law, rather than being a rigid code, sets out principles to be followed, with the aim of being sufficiently flexible to cater for the smallest business to major corporations.
2. The Act applies to England, Wales, Scotland and Northern Ireland, but in respect of Northern Ireland there is a modification relating to road traffic legislation, so in practice any policy which is subject to the law and jurisdiction of these territories will be governed by the Act.
Source: Willis – Technical Insight – The Insurance Act 215 – New legislation