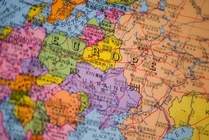 Demand for investment linked products, an aging population and regulatory changes will boost the growth of the Serbian life insurance market over the next three years, according to Timetric's Insurance Intelligence Center (IIC).
The IIC report explains that the gross written premium of the Serbian life insurance market is forecast to grow from RSD18.2bn in 2015 to RSD26.4bn in 2020, at a forecast-period CAGR of 7.8%.
Serbian life insurance penetration is expected to increase marginally, going from 0.46% in 2015 to 0.49% in 2020.By comparison, other neighbouring countries such as Hungary and Croatia, had penetration rates of 1.3% and 0.8% respectively in 2015.
The low penetration in Serbia indicates scope for insurers to expand into the largely untapped market. Additionally, the implementation of Solvency II is expected to increase market penetration, as it requires greater transparency and disclosure of information.
Demand for investment-linked products
Serbian consumers tend to perceive life insurance – particularly investment linked policies – as savings products rather than a means to cover risk.
Moreover, consumers see it as an opportunity to generate good returns than the actual bank deposits.
Since investment yields are falling due to the low interest rate environment, more insurers invested their money outside of the country to fulfill guaranteed returns to customers on standard life insurance contracts.
Factors such as prevalent low interest rates and lack of competitive financial products from banks are expected to generate higher demand for investment linked products over the forecast period, which is between 2015 and 2020.
Source for graph above: Timetric
A rise in public awareness of the benefits of insurance and increasing possibilities for industry growth is also expected to attract new entrants into the segment over the forecast period.
Although Serbia's population declined from 7.2 million in 2011 to 7.1 million in 2015, the population aged 65 and above increased as a percentage of total population, going from 16.5% in 2011 to 17.5% in 2015; this is expected to increase to 19.9% by 2020.
Over the same period, the country's average life expectancy at birth rose from 74.3 to 75.3 years, and is expected to reach 76.3 years by 2020. Growing population and increasing life expectancy will favour investments in long-term saving products over the forecast period, such as individual whole life and annuity.
Regulatory changes
Finally, regulatory changes are forecast to enhance the growth of insurance industry in Serbia. A new law ensures that the insured receives all information regarding the terms and conditions of an insurance contract in jargon-free language.
Such measures provide the policyholder with more protection, which is likely to install more trust in consumers.
The new law allows any person to engage in the sale of insurance on a part-time basis as an additional activity covered under the labour law. The law also allows a person to sell the products of multiple insurers.
According to the IIC, Such provisions will enhance the industry's sales channels and contribute to growth.
The provisions of the previous insurance law, which did not allow foreign insurers to establish their own companies or invest in domestic insurance companies, have been waived. This will allow the Serbian insurance industry to become more liberalised.