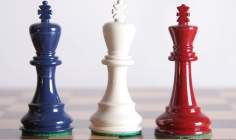 Private equity (PE) firms have become increasingly active in insurance M&A activity – and are showing interest in closed blocks of annuities in North America, Europe and Japan – according to Timetric's Insurance Intelligence Center (IIC).
Insight Report: M&A in the Global Insurance Industry, which is available at the IIC, says a total of 268 M&A transactions worth US$64.7bn took place during 2011–2015. Although the deal value decreased during 2014–2015, it is expected to regain momentum as PE investors intensively search for opportunities in life, annuity and closed business books.
The PE's industry's ability to generate returns, especially when interest rates are low, makes investment in insurance more appealing to PE investors.
The IIC explains that PE investors believe they are well-placed to mitigate the effect of low interest rates, improve returns on fixed and annuity portfolios, and create value from unprofitable books of business by using their investment expertise.
Decisions are often taken faster by PE firms as fewer stakeholders are engaged in the transaction, in comparison to strategic acquirers or listed insurers. This enables PE bidders to act more swiftly than other strategic buyers in a bidding process.
Investment period
Typically, PE firms remain invested in insurers for five to seven years, and seek returns of between 20% and 25%. However, the IIC says PE investors are also taking a long-term view by acquiring insurance businesses in life, non-life and reinsurance, as well as insurance services providers.
The IIC report also explains that PE firms are also showing interest in closed blocks of annuities in North America, Europe and Japan.
As an increasing number of insurers are disposing of capital-intensive businesses and non-core operations, PE firms are acquiring blocks of business at relative low values with the objective to make long-term capital gains.
The involvement of PE firms in insurance M&A transactions has also been reinforced by the revived IPO market, which provides an opportunity for PE firms to liquidate investments in insurance.
PE firms focus on brokers and agents
Historically, investments in insurance broking firms have been preferred by PE firms. The fee-based nature of broking, delivering stable cash flows with low balance-sheet risk makes it an appealing target for PE investors.
Low capital expenditure reduces risk to the balance sheet, and underwriting risk. The dynamics of insurance broking can enable PE firms to achieve higher returns and exit the business in a defined period.
In particular, the IIC report says PE firms are targeting more specialized brokers with higher margins and profitability. In general, cash flow from commercial broking is more stable as policy renewals tend to be greater than in personal lines broking. Commercial brokers tend to prefer inorganic growth as a result.
According to the IIC report, insurance broking is experiencing a trend in which PE firms invest in a particular broker with a strong management team, and position it as a market consolidator.
PE firms use their expertise and capital to acquire small and medium-sized brokers with lower valuations, through a particular broker positioned as consolidator.
With a series of M&As, the combined entity forms a consolidated group, resulting in higher multiples and valuation. The rationale behind this phenomenon is to either exit the venture by selling it at higher multiples, or list it on the stock exchange.
Regulatory view
Regulatory opinion on PE ownership of insurance companies differs by jurisdiction, according to the IIC report.
Regulators in Asia do not see PE firms as suitable owners of life businesses. In advanced markets such as the US and Europe, regulators are cautious about the involvement of PE firms.
The IIC notes that the National Association of Insurance Commissioners (NAIC) in the US set up a PE issues working group in July 2013, entrusted with developing procedures to mitigate or monitor risks associated with PE and hedge fund ownership or control of insurers.
Nevertheless, approval of PE bids for general and closed life targets in a wide range of markets indicates changes in attitudes by regulators. Given the developments in M&A deals involving PE, its role in global insurance M&A is likely to continue.
To access the Insight Report: M&A in the Global Insurance Industry in full, as well as market, company, regulatory and product insight available at the Insurance Intelligence Center, visit www.insurance-ic.com