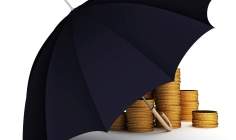 Meeting HNWIs' insurance needs can be highly lucrative for insurers, as HNWIs typically offer higher returns than traditional insurance buyers. The specialized nature of bespoke HNW insurance products enables insurers to charge higher premiums than for standard policies, resulting in higher underwriting profit
Insurers should capitalize on contacts with wealth managers and financial advisors, which have direct relationships with HNWI clients, to establish themselves in the HNWI insurance market. Wealth management firms increasingly offer family office services in their product portfolios, as demand for tax and estate planning rises among HNWI clients
HNWIs, particularly UHNWIs, prefer to use family offices, as they provide a range of services with a single point of contact. Family office services include financial risk-return management, tax, trust and estate planning, legal services, family governance, administrative services, and banking and credit facilities.
HNWIs' insurance buying behavior can vary significantly, as HNWIs are a heterogeneous group consisting of UHNWIs, mid-tier HNWIs and young HNWIs. For instance, young HNWIs might prefer to adopt the do-it-yourself approach in order to save costs, but older HNWIs and UHNWIs particularly still tend to prefer a more customized service, even at the expense of extra cost. HNWIs, particularly UHNWIs prefer traditional face-to-face services
Life insurance has become a key component of wealth planning strategy for HNWIs. It is a major investment for HNWIs, involving huge premiums, and is used to manage issues such as formation of a trust for wealth transfer to the next generation, estate planning, charitable giving, and tax planning in a broader context. It also enables HNWIs to properly structure business and personal assets. A primary reason why HNWIs buy life insurance is to finance costs associated with death, without liquidating assets
HNWIs can use of death benefit proceeds from life insurance to meet financial objectives, such as:
Generating immediate liquidity for illiquid assets, such as real estate
Removing the burden of federal, state and inheritance tax from beneficiaries, by setting up a fund to pay the tax upon death
Enhancing gifts to children and grandchildren, and estate equalization
Funding business-continuation agreements, and limiting losses caused by the death of a key person
Life insurance as a tool for estate planning
Life insurance plays a key role mitigating the exposure of an estate to estate taxes, by using vehicles such as charitable trusts, credit shelter trusts, irrevocable life insurance trusts (ILITs) or revocable living trusts.
For instance, ILITs can be used to keep the life policy outside the range of a taxable estate. Having transferred control and ownership of an insurance policy held within an ILIT, death proceeds can be kept from the insured's estate, decreasing the estate tax obligation. After the death of the insured, the life insurance proceeds are available to beneficiaries free of income tax.
Additionally, life insurance can address the issue of liquidity. Proceeds from life insurance are used to cover the payment estate taxes in the death of insured. This strategy can extremely helpful to HNWIs with significant proportions of wealth tied up in real estate or closely held businesses. It enables the family to pay estate taxes without liquidating the asset in the event of the insured's death.
Estate planning is a process of transferring assets such as real estate, investments, savings, cars and homes owned by HNWIs to heirs in a structured and legal way to minimize or avoid transfer taxes. In the US, the wealth transfer tax system comprises inheritance tax, gift tax, Generation-Skipping Transfer (GST) tax, and state-level estate tax. Estate taxes are significant, making it difficult for HNWIs to protect estates' values.
Source: Timetric Insurance Intelligence Center Insight report: Insurance for HNWIs – Current state and future prospects