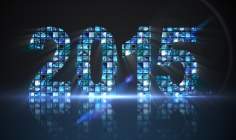 The past year has been one of progress for the global life and health insurance industry. The need to embrace digital innovation was a major driving force in 2015, as reflected in the news published at the time in Life Insurance International (LII). There has also been a drive to make life and health insurance products simpler. See all the major industry news trends below from 2015. They have been republished as they first appeared in LII.
To stay up-to-date with all the latest news and trends in the global life and health insurance industry, please register to receive Life Insurance International's weekly newsletter, which features free premium content. See https://form.jotformeu.com/53144308571351
January
Friends Life launches UK group cancer cover
Friends Life has launched a group cancer cover product, the first employer-funded cancer-specific workplace benefit in the UK.
The cover is available to any company seeking to insure 100 or more staff members, and the benefit will pay a fixed amount of £25,000 ($37,936) to employees diagnosed with a cancer covered by the plan.
Swiss Re's Admin Re invests £5m in comms
Swiss Re's Admin Re, the closed-book con¬solidator of life and health policies, has invested £5m in a new cloud-based communication and contact centre platform.
The facility will cover three sites and be used by 2,000 office-based employees, including 300 contact centre agents. It is being designed, implemented and managed by Olive Communications, a UK cloud-based business communications provider
February
Zurich launches flexible group IP product
Zurich has launched a flexible group income protection product for businesses with at least 250 employees. The product aims to meet the rising need for employers to offer workers more flexible benefits packages.
Manulife launches life products for HNWIs
Manulife (Singapore) has launched three products as part of its ManuSignature Series to meet the protection and wealth management needs of high net worth individuals.
Aviva: Potential job losses after deal
Aviva anticipates that its proposed £5.6bn takeover of Friends Life may result in approximately 1,500 jobs being cut by the end of 2017.
Aviva said it will engage and consult with employees and their representative bodies in accordance with its legal obligations once more detailed consideration has been under¬taken, which will provide a more informed view of the areas and teams that may be potentially impacted.
March
March
Social media insurance challenge in Asia
Insurance products that Asian consumers have expressed most interest in research¬ing and knowing more about are life insur¬ance, individual health insurance and medi¬cal reimbursement products, according to research by Swiss Re and LIMRA.
The providers conducted a regional insur¬ance survey of over 6,000 consumers and summarised key observations into insurance buying behaviours.
Around 60% of those consumers in Asia who have researched life and health insur¬ance products say they went on to make a purchase. Yet, around one-third said that they are still "shopping", and are yet to make a decision to purchase.
Face-to-face channels still dominate in terms of insurance buying behaviours in Asia, the survey said .
Secondary annuity market reaction
UK Chancellor George Osborne has present¬ed his budget to parliament, and proposed that from April 2016, people who already have an annuity will be able to effectively sell it on.
Currently, people who have bought an annuity are unable to sell it without having to pay at least 55% in tax.
However, from April 2016, the UK Chan¬cellor has proposed that the tax rules will change so people who already have income from an annuity can sell it when they choose, and will pay their usual rate of tax they pay on income, instead of 55%.
April
Aviva launches digital protection platform
Aviva has launched a digital protection plat¬form for advisers, claiming it offers a "slicker, quicker quote-and-apply" system.
Key features of the Aviva Life Protection Solutions (ALPS) platform include the ability to offer income protection, life insurance and critical illness cover on the same application; faster underwriting decisions; and an expect¬ed 75% immediate acceptance rate.
Access to the ALPS digital services and Aviva's online product range is available through all major online channels, including Aviva for Advisers, where it is available free of charge to registered users.
May
Swiss Re: UK protection market grows
Swiss Re's annual snapshot of the UK protec¬tion market has reported that in 2014, 1.67m new term assurance, whole life, critical illness and income protection policies were sold, a year-on-year (YoY) increase of 4.1%.
Swiss Re's Term & Health Watch 2015 report noted that new income protection policy sales experienced the largest increase of the categories measured.
A total of 96,889 new policies were sold in 2014 compared to 90,794 in 2013, a YoY rise of 6.7%. The number of new term life cover and new guaranteed acceptance whole life policies rose by 5% and 1.2% YoY.
USAA releases smartwatch app for
US-based insurance and banking provider USAA has released a smartwatch app for the Apple Watch and Android Wear, which is now available in the Apple Store and through Google Play.
USAA said the app features quick access to account information, push notifications for messages such as banking account alerts, and updates on the status of an insurance claim.
Neff Hudson, vice-president of emerging channels at USAA, said: "USAA is excited to evolve its digital technologies to meet our members' needs for convenient, simple and safe access to financial transactions.
June
Vitality launches virtual GP service
The UK's VitalityHealth, formerly known as PruHealth, has launched Vitality GP, a mobile-enabled service offering 24-hour access to a medical professional by telephone and video appointment within 48 hours.
By integrating into Vitality's partner net¬work, VitalityHealth said Vitality GP will co-ordinate treatment that includes, on the clinical side, home-based services such as blood samples taken by medical profession¬als, and delivery of prescriptions through the LloydsPharmacy network.
AIG Life explores partnership opportunities
AIG Life, previously Ageas Protect, is look¬ing beyond its intermediated distribution model and is examining partnership opportunities, according to Steve Casey, head of marketing and propositions at AIG Life.
Speaking to LII, Casey said approximate¬ly 98% of AIG Life's business is conducted through intermediaries, but the provider is now keen to "expand that footprint".
Casey believes the direct to consumer route will become increasingly important as con¬sumers live in a data-rich environment.
July
AXA targets Genworth LPI opportunity
Axa has entered into exclusive negotiation with Genworth Financial to potentially acquire 100% of Genworth Lifestyle Protec¬tion Insurance (Genworth LPI) for €475m.
Axa said Genworth LPI has a 4% share of the creditor insurance market in Europe, pro¬viding credit and lifestyle protection insurance, and noted the company has a broad distribution network based on relationships with a range of leading financial institutions.
Swiss Re to offer digital protection
Swiss Re has partnered with software com¬pany Backbase to develop a new digital plat¬form to sell and service life and health products online.
Backbase said the digital platform will be available to Swiss Re's European insurance partners, and will enable online delivery of simple protections products, such as critical illness or term-life products.
August
Just Retirement and Partnership Assurance join forces
The boards of Just Retirement and Partnership Assurance have agreed a recommended all-share merger to create JRP Group.
The merger is expected to result in Just Retirement shareholders owning approxi¬mately 60% of the combined group, and Partnership Assurance shareholders owning approximately 40%. The company boards have agreed a uni¬fied management team, with Rodney Cook as group CEO.
Ageas and Muang Thai Life in Vietnam JV
Ageas, a global insurance group, and Muang Thai Life Assurance have signed an agree¬ment with Military Commercial Joint Stock Bank (Military Bank) to form a life insurance joint venture (JV) in Vietnam.
The JV will be named MB Ageas Life; Ageas will own a 29% stake, Muang Thai Life Assurance will own 10%, and Military Bank will own the remaining 61%.
September
LifeQuote includes mobile health data
LifeQuote, the UK protection portal and administration service from DirectLife, has revealed it is reviewing how best to include mobile health tracking data for pricing from devices such as the Apple Watch or Fitbit.
The development comes as LifeQuote expects to see insurers include health track¬ing data for protection pricing along the same lines as has been adopted for private medical insurance policies.
Vitality delivers 16% rise in profit
Health and life insurer Vitality generated a 16% rise in profit to £42.8m across its two brands, VitalityHealth and VitalityLife, in the first year of operations since its rebrand in November 2014.
October
Australia sets out life reform package
Australia's government has announced the final reform package dealing with remunera¬tion arrangements in the life insurance advice sector.
Kelly O'Dwyer, Australia's minister for small business and assistant treasurer , said the government appreciates the efforts of the Association of Financial Advisers, the Financial Planning Association and the Financial Services Council in constructing the reform package on behalf of the life industry.
AIG Life unveils care cover with whole-of-life insurance
AIG Life has launched a whole-of-life insur¬ance offering designed to protect customers' assets should they no longer be able to live independently or leave a financial legacy to loved ones when they die.
Customers aged 17-84 years can buy up to £400,000 of AIG Care Cover with Whole of Life Insurance.
November / December
PRA grants Solvency II approvals
The UK's Prudential Regulation Authority (PRA) has published a list of 19 insurers whose full or partial internal models have been approved for use under Solvency II from 1 January 2016.
Andrew Bailey, deputy governor, pruden¬tial regulation at the BoE and PRA CEO, said: "Today marks a major milestone in the implementation of Solvency II in the UK.
The PRA has approved 19 insurers' inter¬nal models for use from day one of the new regime. We will monitor insurers' models carefully to ensure they continue to deliver an appropriate level of capital."
Swiss Re: advanced markets set for growth
In-force real premium incomes for life insur¬ance in advanced markets are forecast to rise by 2.4% and 2.6% in 2016 and 2017 respectively, up from around 2% this year, says Swiss Re's Global Insurance Review 2015 and Outlook 2016/17.
In emerging markets, Swiss Re said life insurance in-force real premiums will grow by an estimated 10.7% in 2016 and 2017.
Emerging Asia is expected to have the most robust growth of around 13% each year,.
Swiss Re added that in advanced markets, life reinsurance premium growth is expected to decrease slightly in both 2016 and 2017 in real terms.