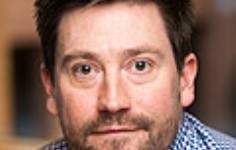 Kevin Carr, chief executive of Protection Review, reviews the key trends that have shaped the protection insurance market in 2016 – and forecasts many positive developments for the sector in 2017, such as simpler products and more use of technology including apps and e-signatures
2016 ends on a welcome high for the protection industry with reports of IP and CI sales both increasing significantly.
Protection insurance sales jumped by more than 8% in Q3, according to Touchstone, and year on year, overall protection sales are up by 25%.
Reinsurer Gen Re also recently reported a significant increase in protection sales in the first half of the year. According to the firm's Protection Pulse report, total protection premiums were up by 5% this year compared to the first half of 2015, with income protection sales up by more than 18%.
This trend is very encouraging so let's hope it continues.
There were also a few perhaps unexpected political events across the globe in 2016, which you may have read about, although these are yet to directly impact the UK market. If more people are concerned about their finances then protection is rarely top of the wish list, even if that's the time when people may need it most.
Outlook for 2017
Next year, I expect we'll see more simple products (like AIG Key3); more use of rewards and benefit packages; a greater focus on income protection; more use of technology such as apps and e-signatures; a wider focus on engagement and well-being, and more insuretech start ups.
On the product front, it may well be a case of evolution rather than revolution as companies look at adapt and personalise their existing propositions, including offering products covering specific areas such as diabetes.
The Seven Families project has been considered a success in 2016 and it will be interesting to see how that develops in future years. The IPTF has a few ideas for 2017, which could bridge the gap between a new version of the project in 2018.
In other areas, the slower than expected adoption of 'wearables' is starting to feel a bit like the death of vinyl records in the 80s, with 'nearables' becoming the new buzz word.
On the flip side, the growing availability of home-kit genetic testing will also play a part in shaping the market.
Tests are already available online for under £200 that check for 100s of different conditions from one blood sample, with results in weeks, and that raises a number of questions for the industry.
CI trends
Critical illness cover in particular could be set for an overhaul if the tests become more widespread and affordable.
There are millions of pounds being poured into developing and promoting these services globally, which will become far more common in the years ahead, with some companies around the globe promoting the checks as a Christmas present for loved ones.
And of course there's lots for insurers to focus on as always – from Solvency II and cyber security to annual statements and rebroking, there's no shortage of demand from different corners of the market.
As long as prices continue to fall and products improve brokers will always look to re-broke healthy clients – it's their job to get the best deal after all.
So, we can expect to see lots of positive developments next year, including from the portals and underwriting engines.
It feels like there are a growing number of companies who are beginning to focus on growing the market, rather than just their share of it, which is refreshing and hopefully rewarding.