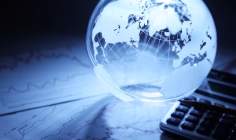 Mexico: Life insurance was the largest segment in the Mexican insurance industry in 2014, accounting for 46.5% of the gross written premium, with a value of US$29.5 billion.
This was followed by the non-life and the personal accident and health segments, with 37.5% and 15.3% of the gross written premium respectively. The introduction of innovative products, expansion of bancassurance and growth in microinsurance and foreign participation will enable the industry to expand over the forecast period.
Indonesia:Despite being in early stages of development, the Indonesian insurance industry expanded significantly during the review period, recording a CAGR of 15.51% in terms of gross written premium.
The Indonesian life segment dominated the insurance industry, accounting for 77.2% of the total gross written premium in 2014. This growth was primarily driven by strong demand for investment-linked products such as unit-linked and pension insurance, due to strong economic performance and a growing middle-class population with rising disposable income.
Indonesia's strong economic outlook and consumer tendency to save for the future are also expected to encourage investment in long-term savings products such as wealth management and insurance. Growth will be driven by new product development, especially in the general annuity and pension categories, increasing life insurance's attractiveness to the large population.
Kenya: Despite poverty and a large low-income population, Kenya's insurance industry is one of the top three in Africa, besides Ghana and Nigeria.
Non-life insurance was the largest segment in the Kenyan insurance industry in 2014, accounting for 52.5% of the total gross written premium, and valuing US$1.8 billion.
This was followed by the life and personal accident and health segments, with shares of 30.6% and 16.8% respectively. To gain market share and increase sales, several insurers launched products such as microinsurance and index-based weather insurance for low-income groups and farmers. Several insurers strengthened distribution channels such as bancassurance and mobile technology.
Pan Africa Life signed an agreement with Bharti Airtel Kenya in 2013 to sell life insurance using the Bima Mkononi mobile platform. This, coupled with the rising number of internet users, is expected to generate business for life insurers over the forecast period.
??
Turkey: Turkey is the fastest-growing emerging market in Europe, and among the OECD member countries. Economic growth, a rising middle class and rapid urbanization have driven growth in Turkish insurance.
Bancassurance was the largest distribution channel for life insurance in Turkey, accounting for 82.7% of the life new business gross written premium in 2014.
The channel's share of the total new business gross written premium for distributing life products increased from 69.5% in 2010 to 75.3% in 2014, due to an increase in penetration of the financial sector and strong economic recovery following the global financial crisis.
A developed bank network makes it easier for banks to cross-sell products to a large proportion of the population. Insurers also favored bancassurance over channels such as brokers to reduce distribution costs. Leading life insurers such as Ziraat and Garanti had parent banks that sold their products through bank branches.
Other companies such as Anadolu, Allianz and Aviva have extensive bancassurance agreements with leading Turkish banks.
Vietnam: Although Vietnam is a smaller market than Indonesia, it presents substantial growth opportunities for insurers. The insurance industry's expansion was driven by robust economic growth, a growing middle-class population, surging passenger car sales and mandatory insurance classes
Life insurance is dominated by the endowment category, which constituted 60.5% of the life gross written premium in 2014. However, demand for general annuity and individual supplementary life products grew at review-period CAGRs of 21.43% and 25.22% respectively.
Vietnam's rising middle-class population is driving growth in the insurance industry, standing at 12 million in 2014, and is expected to reach 33 million by 2020. Vietnam's average annual per capita income is projected to grow from US$1,400 in 2014 to US$3,400 by 2020.
This increases the volume of potential buyers, and also encourages the middle-class population to invest in savings-linked insurance products.
The implementation of voluntary pension insurance in October 2013 has allowed insurers to launch a range of pension and retirement products. Vietnamese insurers launched new pension and retirement products to meet the differing needs of the aging population.
Insurers such as AIA Life provide basic voluntary pension plans according to regulatory guidelines, while Manulife offers additional life insurance cover such as death, disability and funeral insurance. As demand for pension and retirement insurance increases, insurers are projected to widen their product portfolios over the forecast period.