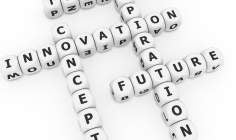 The insurance industry is at the start of a cycle where bits of the industry will be eaten away by low-cost innovative providers, according to Alex Dunsdon is co-founder of The Bakery, a corporate accelerator.
Speaking to Life Insurance International (LII), Dunsdon acknowledged that the insurance industry is "not about to die tomorrow in any way shape or form", but said insurance is like a lot of finance sectors, which are large legacy businesses that make a lot of money and are not very incentivised to do new things.
"What has been happening recently is that a lot of these industries end up getting chipped away from the outside," said Dunsdon.
Entrepreneurial
Asked how innovative he would describe insurance players as, Dunsdon said: "I go into these companies and they call themselves entrepreneurial and innovative. I came from that world and used to work for large corporates. But then you work with entrepreneurs, and you see the amount of work they get done in a short time, you see the level of risk they take and the results they get."
He added: "The reality is that [traditional insurance companies] are not very innovative and the reason because they are big and nobody is incentivised to do it.
"Everybody is incentivised to repeat the same behaviour. Fundamentally, it is not part of the City's expectations, if they are public companies, to invest in long term growth because it's all about short-term growth."
As Andrew Wibberley, director of Alea Risk, points out in a comment article published this week in LII: http://www.lifeinsuranceinternational.com/comment/innovation-inertia-and-insurance-4922620/
"Successful innovation is measured by financial impact – otherwise it's an idea, or more grandly an invention.
Innovation needs to move the needle on results, not just be an intellectual talking point.Critically, innovation is needed to ensure that you survive, not just to ensure that you grow – if you do not innovate and others do, then your revenues and profits will reduce."
New entrants
Insurance software company Majesco has explained it is not hard to imagine a scenario where new entrants can assemble all of the necessary components to operate a truly customer-focused and digitally-enabled insurance company.
In a white paper Majesco said insurance is viewed as a complex, mysterious product that has traditionally required buyers to rely on the expertise of agents, brokers or company representatives to buy, understand and use it.
Nevertheless, the white paper said the increasing transparency and empowerment afforded by data, the internet and digital technologies is levelling the playing field.
It stated: "The fast growing field of new entrants and investors eyeing the insurance industry see it as a "prime opportunity" for disruption.
"The size of the opportunity in terms of $1 trillion in potential gross margin is a major incentive that is spurring a lot of creativity, innovation and Investment from venture capital and private equity participants."
In an LII news article published in February 2016, the the Majesco white paper cited other transformative companies that have emerged in the marketplace to challenge many of the underlying assumptions within the insurance industry in terms of customer engagement, risk evaluation and pricing. http://www.lifeinsuranceinternational.com/news/majesco-insurance-disruptors-are-on-the-march-4808267/
Zenefits has raised $500M to support their aggressive growth plans to offer employee benefits to small and mid-sized businesses
Sureify has developed a customer facing web platform using a life insurance product based on data received from wearable devices
Lemonade
Meanwhile, Lemonade, the world's first peer-to-peer (P2P) insurance company, told LII in late May 2016 it is putting the "finishing touches" to its product and will be ready to launch in New York "within weeks".
Daniel Schreiber, CEO and co-founder of Lemonade, told Life Insurance International (LII) that a few days ago, by unanimous vote of its board and shareholders, Lemonade became a Public Benefit Corporation, and was also awarded a provisional 'B-Corp' certification.
Another example of InsuTech innovation comes from South African-based mobile insurance services provider, MobiLife, which has launched an insurance policy that enables consumers to buy, manage and submit claims via their smartphones.
MobiLife offers two standalone products – a funeral plan and a life insurance policy called FoodSurance.
The provider said consumers can take out the funeral plan or the FoodSurance life insurance policy – or both at the same time – in less than three minutes on their smartphones.
MobiLife founder and CEO, Frank Schutte said: "We are making life insurance easier and faster so we can help more South Africans become insured and look after their families when they need it most."
He added: "We believe FoodSurance is the world's first life insurance policy that pays a benefit every week, and for up to five years after death.
"It's really about letting your love for your family live on. No family should ever go hungry due to the death of a breadwinner."