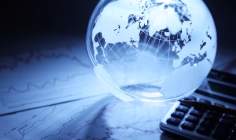 LIMRA's research director Scott Kallenbach is urging life and health insurers to consider partnering with other industries and services in order to help consumers take a holistic view of their lives.
Kallenbach's comments come after US-headquartered life and insurance association, LIMRA and Maddock Douglas recently released a study The Middle Class Mindset: Consumer Insights for Innovation. The study involved 2,216 US respondents and 1,106 and Canadian respondents.
Findings
Among the study's findings,
68% of respondents said the term 'middle class' describes more than just how much money someone makes
74% said middle class values are worth protecting
People are optimistic their lifestyles will feel better 10 years down the road
Speaking to Life Insurance International about the study's findings Kallenbach, says: "There is a lot of pride in the middle class. They are proud of who they are and they think their values are worth protecting.
"Part of the opportunity for our industry is to help people learn to budget and stick to a budget so they can have the desired lifestyles they want."
He says: "One of the terms we use is lifestyle continuity". "People want their lifestyle to be able to continue and do things down the road that they can't do today. Consumers really want an holistic view of their entire lives and not just their financial picture."
Kallenbach explains that the middle market study shows people need help with:
Ways to help pay off their debt
Linking with other sectors
He says: "We have got to figure out a way to help people make the changes above. For example, if some are concerned about the value of their home and are making financial decisions based on whether or not they should relocate, it would be very helpful to have expertise in real estate matters.
Eg. What if we partnered with realtors? We need to think about some of the other industries and services that we can start working with."
In Kallenbach's view, one of the things life and health insurers can do from the start is consider the time horizons when people plan for the future.
He explains: "It is really hard to get people and especially young people to get thinking 30-40 years from now as it's so far away. So, what if we break it up into 10 year increments, and help them think what's in it for me today? Give consumers some short-term wins.
"One of the things we talk about in LIMRA's full presentation is using technology and maybe a robo-adviser offering as part of industry offerings."
He adds: "The differentiation also ties into this idea of present-day bias ie. what are the things I can do today that are easy. When you think of the financial services industry and what is their biases, it is the low-hanging fruit of the affluent market.
"What if we were able to figure out a way to work with people who might not be in a position to buy our products today by using technology and think long-term rather than short-term."
Included this new text to provide context to partnering with realtors