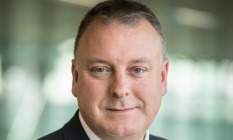 Darren Spriggs, managing director, Europe, at Pacific Life Re, tells Ronan McCaughey why the incremental pace of change in the life insurance industry frustrates him, the reinsurer's strategy for innovationin Europe over the next year and how to change consumer attitudes to life insurance.
Life Insurance International (LII): How would you describe the state of innovation in the UK life insurance market currently?
Darren Spriggs (DS): My reflections on the marketplace have always been that as an industry we don't really evolve.
The speed of evolution has been relatively slow in my opinion. It's been at best incremental, and certainly not revolutionary. That frustrates me.
By comparison, the speed of innovation in the general insurance world is a lot quicker and businesses have had to adapt quicker to be competitive.
However, in the life insurance, and to some degree life reinsurance market, the industry has broadly been the same size and shape for a long time.
Therefore, that spirt of innovation and evolution of products and propositions has not been at the same pace.
Innovation is an easy word to use and as an industry, we've been talking about how we've got to make insurance simpler, we've got to make it easier to buy; we've got to digitise it; we've got to deal with some of the myths that insurance companies don't pay out.
Those things have probably been talked about for 5-15 years, but where has it happened? And it hasn't happened to the degree that it needs to happen.
LII: What is your strategy to grow Pacific Life Re's revenue and profile in Europe over the next year?
DS: Over the last 4-5 years, Pacific Life Re has experienced consistent growth. As the business has grown, so Pacific Life Re's Australian, Asian and North American business have developed. The business has a reputation for innovation and that's genuinely true.
The plan is therefore to do more of the same and the starting point for that is to ensure we are as relevant as possible to our clients.
The growth of the business over the past few years has been based on being relevant and being a good partner for our clients.
Of course, things like price are important and it is a hygiene factor. But it's also about people being prepared to invest time and energy in developing new products and propositions.
It's about being prepared to genuinely partner and invest some of the intellectual capabilities that exist in the business to come up with things that are non-standard.
For me, it will be about returning to those first principles of innovation. In order to innovate, you need to have some of the best people in the industry, which fortunately we do!
It's about making sure we have an even stronger leadership team and the type of people I tend to look for are people who have proven industry knowledge, but also a slight frustration at the way things are and want to do things differently.
I would back our ability as a reinsurer to come to the table with something that is relevant and valid quicker than a lot our competitors. That speed of execution is very important.
LII: What new products / services / innovations is Pacific Life Re currently working on and when are you likely to launch them?
DS: At Pacific Life Re, we have a hard-earned reputation for being innovative and we are going to take that to the next level.
The major insurers will tender their reinsurance business every 18 months – 2 years and we will always seek to participate in those tenders where invited to.
But actually, alongside that, the strategy needs to be not just about the big reinsurance tenders, it needs to be about creating genuine partnerships with insurers in particular areas where they have an appetite, whether that is guaranteed over-50s products; longevity products or new generation critical illness products.
Wherever an organisation's appetite sits, even if the volume of business from those developments may be relatively small, that's where I want Pacific Life Re to be.
We may create a product with an insurer that might generate a relatively small amount of premium over the next year or two, but actually if it's the right type of product, who's to say in 3-4 years' time that can't be a significant development.
LII: What areas do Pacific Life Re's clients tend to need expertise in?
DS: I think the digital proposition is fundamentally important. All the statistics in the market place tell us there is a healthy level of interest in life insurance, but as an industry we don't make it very easy for people to secure life insurance.
Whilst life insurance is a very highly searched term in Google, of the people who start a life insurance application, only a very small percentage actually finish it.
I think a digital proposition that is less intrusive, quicker to execute and gets the customer where he / she wants to will continue to be a key battleground.
It's all about how do we reduce the underwriting and the customer journey through either focusing on the key ticket items or supplementing that with additional information and making that as simple to navigate from a digital perspective as possible.
If we can do that, I think we will see a consumer attitude change towards life insurance.