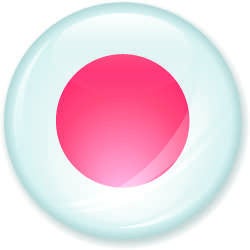 Key drivers for Japan's life insurance industry
Japan's aging population is growing rapidly, as life expectancy rises and birth rates remain low. This is creating demand for both post-retirement and savings products. In terms of product development, Japanese life insurers have shifted focus to mortality cover in support of bereaved families
Life insurers are catering to this age group by offering innovative products. For example, as of July 2014, Dai-ichi Life Insurance launched 10 types of single-premium savings insurance product, annuity insurance and whole life insurance.These products enable insured parties to plan for life after retirement
On February 18, 2015, the Financial Services Agency (FSA) proposed drafts of Order and Ordinance for the Enforcement of the Insurance Business Act, and Comprehensive Guidelines for Supervision of Insurance Companies.
The regulation is expected to be implemented by 2016. According to the drafts, independent agencies involved in selling the products of multiple insurers must provide customers with a list of the products they offer. The move will benefit customers by allowing them to compare the costs and benefits of different insurance plans before purchase
The Japanese life insurance segment is concentrated, mature and highly competitive. The lack of substantial growth opportunities in the domestic market prompted life insurers to acquire life insurance companies outside Japan, particularly in Southeast Asia.
In October 2015, Nippon Life Insurance announced plans to expand its operations in the Australian life segment by purchasing an 80% stake in National Australia Bank's life insurance operation. In August 2015, Japan-based Sumitomo Life Insurance Company signed an agreement to acquire the US-based insurer Symetra Financial.
Contraction in the Japanese population, and a growing aging population are significantly affecting life insurers. Competition in the industry is prompting life insurers to reduce premium rates and add new distribution channels. In April 2014, Nippon life reduced premium rates associated with its core product combining mortality insurance with medical insurance. To acquire more customers in their 20s the company began offering reductions of around 7% in premiums. In May 2014, Lifenet Insurance lowered death insurance premiums by 5-7% for individuals aged 20-40.
Source: Timetric report: Life Insurance in Japan, Key Trends and Opportunities to 2019, which is available at Timetric's Insurance Intelligence Center (IIC) and the Timetric Report Store.