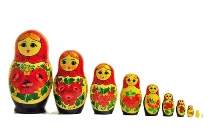 Russia's life insurance market is booming with an increasing focus on bancassurance the key growth driver, according to research conducted by Life Insurance International (LII).
Data published by the Association of Life Insurers in Russia, together with the All-Russian Union of Insurers Committee on development of the life insurance market on 8 November 2016 said life insurance premiums increased over the nine months of 2016 by 68% and amounted to RUB146.23bn.
The bodies said life insurance payments increased by 33% and amounted to RUB 20.05bn between January and October 2016.
Alexander Zaretsky, president of the Association of Life Insurers in Russia, says bancassurance has been the main growth driver for life insurance over the past several years as a growing number of banks started selling insurance policies together with granting loans to their customers.
Zaretsky says: "We continue to see rapid growth in the life insurance market, which is increasing its share in the structure of the insurance industry and enjoys a rising role in the financial services industry of Russia as a whole."
He adds: "Today, the channel of banking insurance continues to grow, as according to our data, it reached about RUB 85 billion (US$ 1.3 billion) [in the period January-October 2016]. Banks account for huge sales channel, so with more banks starting to the sell life insurance, there is more growth at the market."
According to Zaretsky, the main source of income for banks has now shifted to fee-based products, with life and health insurance policies being the largest of them.
Above: Alexander Zaretsky, president of the Association of Life Insurers in Russia,
Tax breaks driving growth
Tax breaks are also contributing to the growth of the Russian life insurance market.
Oleg Kiselev, president of Renaissance Life, says: "Tax breaks primarily are a stimulus for the development of long-term types of insurance – endowment and investment products. It is of mutual profit, as the industry has received long-awaited tax incentives, while customers received an additional benefit."
Maxim Chernin, who until recently was general director of Sberbank Life Insurance, and now heads Sberbank's wealth management department, says: "At the moment, not a lot of clients are aware about the possibility of receiving tax compensation. We plan to conduct an active campaign to promote the tax deduction as an opportunity to generate additional income from insurance policies."
Chernin says a reduction in the pace of growth for investment life and health insurance is expected next year due to the rise in competition from other investment products.
"In 2017, growth might be around 25%, which is still strong, but much lower compared to the growth in 2016," – Chernin states.
Data from the Timetric report Life Insurance in Russia, Key Trends and Opportunities to 2020, which is available at Timetric's Insurance Intelligence Center (IIC) says the Russian life insurance sector's gross written premium is expected to reach RUB274.9bn (US$4.8 bn) in 2020, representative of a forecast-period CAGR of 13.2%.
Above: Maxim Chernin from Sberbank's wealth management department
Traditionally, Russia has seen a low market penetration of life insurance. This has been driven by several factors, including a hangover remaining from the cultural aspects associated with former communist countries.
Data from the Timetric report Life Insurance in Russia, Key Trends and Opportunities to 2020, which is available at Timetric's Insurance Intelligence Center (IIC) explains that Russian life insurance penetration stood at 0.18% in 2015 and is expected to reach 0.25% in 2020.
In short, there remains an expectation amongst some elements of the public that the state would look after its
population from cradle to grave.
Additionally, the public has been discouraged from holding life and savings products by the history of the near past and high inflation levels, which have fostered distrust in the financial system as a whole.
In an article published on LII in August 2015, Victor Nikolskiy, associate director of financial institutions ratings at Standard and Poor's in Moscow, commented: "In terms of Russian citizens, I would say that a lot of them are still treating insurance as a kind of tax.
At the same time, the life insurance market in Russia still has enormous potential, primarily due to its low base. According to Kiselev at the moment in Russia there are only 7.6 million acting life insurance agreements.
"Giving the fact, that some clients may sign several agreements on different programmes, we estimate that in total life insurance industry in Russia is engaging only 4% of country's population" – Kiselev adds.
Competitive landscape
Timetric's IIC report explains that the Russian life segment is highly concentrated, with the 10 leading companies collectively accounting for 84.3% of the total gross written premium in 2015.
Sberbank Life Insurance led the segment with a 29.7% share of the gross written premium. This was followed by:
Rosgosstrakh-Life with 13.6%;
Alfa Insurance-Life with 9%
Renaissance Life with 8.3%
and VTB Life Insurance with 5.7%.
The top five companies together accounted for 66.3% of the segment's gross written premium in 2015.
The life segment underwent a period of consolidation as the total number of insurers in the life segment decreased from 411 in 2014 to 327 in 2015.
This was mainly due to weak economic growth and an increase in minimum paid-up capital requirements.
According to the amendments made to The Insurance Law, dated July 23, 2013, the capital requirements for companies providing life and health insurance were increased from RUB60m to RUB240 m
The increase in minimum capital requirements negatively impacted small insurers, as they failed to maintain profit margins. Over the forecast-period, life insurance companies are expected to focus more on retaining customers in light of excessive acquisition costs.
Improving the customer experience
The IIC report notes that a key characteristic of Russia's life insurance market is that life insurers in Russia are focused on enhancing the customer experience by launching various products which cater to the needs of different age groups.
In August 2016, for example, Rosgosstrakh-Life launched its Protect the Future policy, a simplified product that requires the policyholder to fill in a single application without the need to provide additional documentation. The product offers guaranteed returns and regular investment income. It also provides protection against permanent disability or death due to an accident.
Furthermore, in June 2016, Rosgosstrakh-Life – in collaboration with Rosgosstrakh Bank – began to sell products through bank branches via an electronic signature.
Similarly, in September 2015, Sberbank Life Insurance launched a customized children's education plan. The policy price is determined by the policyholder's choice of educational institution.
The plan can be purchased by paying single or multiple premiums. The policy term ranges from five to 17 years, depending on the age of the child.