Industry Attractiveness
Vietnam is an emerging insurance market that is widely considered to have some of the strongest growth prospects in Southeast Asia. The country's insurance industry valued VND36.5 trillion (US$1.8 billion), in terms of gross written premium, in 2011, after expanding during the global financial crisis of 2008-2010. The Vietnamese insurance industry recorded annual growth of 21.1% in 2010, following the impact of the global financial crisis, although it did then slow to 18.4% in 2011. This impressive growth is expected to continue, and be driven by the country's emerging middle class, increasing awareness of the benefits of insurance products among Vietnamese consumers and the presence of mandatory insurance products, such as motor third-party liability coverage.
The gross written premium value of the Vietnamese insurance industry recorded a CAGR of 19.9%, increasing from VND17.7 trillion (US$1.1 billion) in 2007 to VND36.5 trillion (US$1.8 billion) in 2011. However, despite this growth, the industry's penetration stood at just 0.67% in 2011, significantly below other emerging countries, such as Brazil, Russia, India and China.
The Vietnamese life insurance segment's overall share of total industry premiums fell from 53.2% in 2007 to 43.9% in 2011, a decline that was primarily due to the country's weak economic performance. Meanwhile, the Vietnamese non-life insurance segment accounted for 47.0% of total insurance industry written premiums in 2011, and the country's personal accident and health insurance segment only accounted for a 9.1% share.
The Vietnamese government's insurance regulatory changes played an important role in stimulating industry between 2007 and 2011. Most notably, the country's adoption of liberal Foreign Direct Investment (FDI) regulations encouraged large multinational insurance companies to operate in Vietnam, while an increase in minimum capital requirements and asset backing dissuaded the market entries of smaller insurance companies. There were 29 insurance companies operating in Vietnam in 2011, of which 14 were life insurance companies. The country's leading five insurance companies accounted for a combined 73.5% share of total industry written premiums in the same year, while the top 10 insurers operating in the country accounted for a combined premiums share of 85.7%. This indicates that the Vietnamese insurance industry is highly concentrated.
Vietnamese sales of property, motor, agriculture, engineering and life insurance products are all expected to increase significantly. Notably, Vietnam's increasing credit availability and expanding middle-class population are expected to drive the growth of the country's automobile and construction industries, benefitting the property and motor insurance categories.
Strong growth is also anticipated in the life insurance segment due to the increasing awareness of the benefits of life insurance products among Vietnamese consumers. Finally, micro-insurance is expected to emerge as a rapidly growing type of insurance in the country.
Segment Outlook
Vietnam is one of the world's most dynamic and rapidly expanding insurance markets, providing considerable growth potential for life insurance companies operating in the country. Already, the Vietnamese life insurance segment has recorded significant growth, with premiums even increasing during the global financial crisis in 2008-2010.
Notably, the absence of market regulations on foreign ownership has attracted foreign investment in the segment, resulting in 13 of the 14 life insurance companies operating in Vietnam in December being registered as foreign multinational companies.
The country's life insurance penetration stood at 0.67% in 2011, which illustrates the further potential for growth in the Vietnamese life sector. This is in spite of a 13.3% annual increase in number of life insurance policies sold and the percentage of the population covered by life insurance policies rising to 5%.
The value of the Vietnamese life insurance segment recorded a CAGR of 14.3% between 2007 and 2011, which was primarily driven by the country's robust economic development, expanding middle-class population, and improving consumer awareness of the benefits of life insurance products. Overall, the segment is dominated by foreign companies, with such companies accounting for over two thirds of total Vietnamese life insurance premiums in 2011.
The growth discussed above was also supported by the use of the agencies and bancassurance channels to distribute life insurance products, with both channels making a concerted effort to improve consumer awareness of life insurance in order to increase sales. Finally, due to Vietnam's low per capita GDP, there are considerable business opportunities in the sale of micro-insurance products in the country, an area that is expected to drive overall segment growth.
Endowment products and individual life products dominated the Vietnamese life insurance segment in 2011, with the former accounting for a 70.9% share of total segment premiums and the latter accounting for 22.0%. Sales of individual life products recorded particularly strong growth between 2007 and 2011, with an impressive CAGR of 87.5%; and are expected to record a robust CAGR of 20.8% up to 2017. Notably, sales of individual life products are expected to register faster growth than sales of endowment products up to 2016, although endowment products are expected to retain the largest market share in 2016. Sales increases in these products were primarily driven by Vietnam's economic growth, as well as the high proportion of the country's population aged under 30 between 2007 and 2011.
The combined market share of three leading Vietnamese life insurers, Prudential, Bao Viet and Manulife, fell from approximately 80% in 2010 to 68.31% in 2011. This significant decline did not prevent the combined market share of these three companies increasing significantly between 2007 and 2011. The privileged position of these insurers was further reinforced by the Vietnamese insurance industry's recent minimum capital requirement increase to US$31 million, a move that effectively prevented small insurers from entering the country.
Moreover, the large foreign and domestic insurers operating in the country are expected to gradually increase their market shares over the coming years, due to product innovations and the growing premium generated through the bancassurance channel.
The market shares of traditional distribution channels, such as insurance brokers and agencies, are expected to decline over the coming years due to the increasing popularity of new distribution channels such as bancassurance.
The market share of the bancassurance channel is expected to reach 15.6% by 2016, having already increased from 5.7% in 2007 to 7.7% in 2011. This robust growth was primarily due to the high popularity of bancassurance amongst the multinational insurers that now dominate the Vietnamese insurance industry. Future growth is expected to be driven by the increasing proportion of the Vietnamese population with access to formal banking methods.
Distribution Channels
How well do you
really

know your competitors?

Access the most comprehensive Company Profiles on the market, powered by GlobalData. Save hours of research. Gain competitive edge.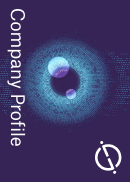 Company Profile – free sample
Thank you!
Your download email will arrive shortly
Not ready to buy yet? Download a free sample
We are confident about the unique quality of our Company Profiles. However, we want you to make the most beneficial decision for your business, so we offer a free sample that you can download by submitting the below form
By GlobalData
The distribution network for Vietnamese life insurance products comprises of agency networks, financial brokers, bancassurance, direct marketing, and other distribution channels, such as the internet or call centers. Life insurance companies in Vietnam tend to utilize different distribution channels for targeting individuals and corporate customers.
The largest life insurance distribution channel in Vietnam is the agencies channel, with Vietnamese life insurance companies employing 178,323 insurance agents in 2011, according to data from the Association of Vietnamese Insurers. The total premiums generated through the channel reached VND2.6 trillion (US$123.0 million) in the same year. Other distribution channels are expected to increase their market shares up to 2016, despite the leading position that the agencies channel currently occupies.
The bancassurance channel's share of new life insurance sales in Vietnam increased from 6.3% in 2007 to 7.7% in 2011, while the sales of life insurance products through other channels, such as the internet and call centers, also increased significantly. Both of these distribution channels are expected to record further growth over the coming years, as they are both favored by foreign life insurers as easy and cost-efficient ways to gain customers.
Sales of Vietnamese life insurance products through the bancassurance channel remained relatively low between 2007 and 2011, although the channel is developing faster in Vietnam than in other developing economy. The use of bancassurance increased significantly following the entry of foreign life insurance companies, who view bancassurance as a key part of their multinational distribution strategies.
Life insurance products in Vietnam can also be sold through the postal express delivery channel. A unique distribution channel which was implemented when Previous Life Insurance Corporation of Vietnam and Vietnam Post Express Joint Stock Co. entered into a contract to jointly distribute life insurance products in March 2011. Life insurance companies operating in the country are also implementing new distribution techniques, such as telemarketing, online sales, and shopping mall sales, in attempt to increase segment penetration.
The Vietnamese life insurance segment is expected to continue to enjoy low distribution costs over the coming years due to its high level of concentration. The bancassurance channel is expected to increase its market share at the expense of the agencies channel. The channel is expected to benefit from the Vietnamese government's efforts to encourage banks to expand their branch networks across the country, and banks to focus on increasing their fee-based income by promoting the sale of financial products such as life insurance.
The market share of the agencies channel is expected to fall from 55.5% in 2011 to 50.7% in 2016, a fall that is expected to be partly due to the growing preference for bancassurance.
Key Industry Trends and Drivers
Voluntary pension plan is expected to be introduced over the coming years
The Ministry of Finance is planning to introduce a voluntary pension plan, so as to ensure social security in the country. The Ministry has already introduced a draft circular on the voluntary pension fund. The Ministry of Finance and insurance supervisory authority of Vietnam are of the opinion that need for the plan will increase with improvements in living standards and life expectancy.
The country is currently enjoying a 'golden population structure'; a structure where the working population exceeds the number of dependent people. According to the UN, this golden structure of population is expected to continue until 2035, after which it will shift to an aging period, increasing the need for voluntary pension schemes and mandatory public pensions.
The voluntary pension scheme draft also provides benefits such as income tax exemption workers' contributions towards the voluntary pension fund.
Growing middle-class population
In 2012, Vietnam had a population of 91.5 million, making it the world's 13th and Asia's eighth most populous country. In the same year, approximately 15-20% of the country's population belonged to the Vietnamese middle class, a percentage that is expected to rise over the coming years. This rise is will benefit the life segment, as the country's middle-class population tend to have more disposable income and purchase more life insurance products than the rest of the population.
Underpenetration of life segment expected to provide new growth opportunities
In 2012, the life insurance penetration in Vietnam stood at 0.63%. This was relatively low compared to other countries in the region, such as Malaysia with 2.5%, China with 1.8%, and the Philippines with 1.24%. This comparative lack of penetration indicates strong growth opportunities.
Increasing life expectancy
Higher life expectancy has been a key growth driver in the life segment. According to World Bank data, in 1960, the average life expectancy of a Vietnamese male was 42.4 years, and for females it was 46.0 years. In 2011, these figures reached 73.1 years for men and 77.1 years for women. Life expectancy is expected to increase by 2017 and indicates a need for insurers to provide saving plans to cover policyholders beyond the current life expectancy, which will contribute towards the growth of the segment.
Large labor force
Vietnam offers favorable consumer demographics, with approximately 24.9% of the country's population aged 0-14 years, 69.6% aged 15-64 years, and only 5.5% aged over 65 years. The country's labor force, which is composed of the 15-64 years age group, accounts for the majority of the population and is a substantial potential market for the country's life insurers.