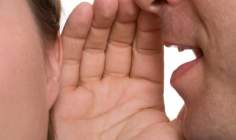 Ghana's life insurance market is forecast to more than double from GHS 584.5m ($151.8m) in 2014 to GHS 1.6bn in 2019, according to a new report from Timetric's Insurance Intelligence Center (IIC).
The report, The Insurance Industry in Ghana, Key Trends and Opportunities to 2019, explains that Ghana's life gross written premium rose from GHS187m in 2010 to GHS584.5m in 2014.
This was a result of expansion in the middle-class population, and the introduction of microinsurance products in the life and personal accident and health segments through telecommunication companies.
Rising foreign participation is expected to lead to more innovative products for rural buyers, driving the segment between 2014 and 2019.
The life segment accounted for 47.1% of the industry's gross written premium in 2014, followed by non-life insurance with 45.4% and personal accident and health insurance with 7.4%.
The life segment's share is anticipated to increase over 2014-2019 whereas the non-life segment's share is expected to decline to 39.7% and the personal accident and health segment's share is expected to decline to 6.1% in 2019.
Distribution
Insurers in Ghana primarily distribute products through agents and brokers. As of February 2016, the industry had 4,537 registered agents, 72 brokers, one reinsurer and one loss adjuster.
Insurers are also concentrating on alternative distribution channels such as banks, micro-finance institutions and mobile networks to distribute products and enhance operational efficiency.
This helps the insurers to minimize distribution expenses and broaden their reach. Strategies undertaken by insurers during 2010-2014 included:
– In August 2015, Prudential Life Insurance Ghana made a partnership agreement with Fidelity Bank Ghana to distribute life products such as the Hospital Cash Plan, Farewell Plan and Loan Protection Plan through its 80 branch offices.
– In May 2015, Old Mutual Life Assurance Company Ghana Ltd collaborated with Ecobank Ghana Ltd and launched funeral, educator, international travel and credit life policy plans. The products will be distributed through Ecobank branches in Ghana.
– In January 2014, telecommunications service provider Bharathi Airtel Ghana Ltd launched Airtel Insurance in partnership with Enterprise Life Assurance Company Ltd and MicroEnsure Ghana Ltd. This is offered on a complementary basis to all Airtel subscribers who exceed the usage limit of GHS5.0 (US$1.6) per month. MicroEnsure and Enterprise Life will design, administer and underwrite cover for Airtel customers on a monthly basis.
Competitive landscape
As of February 2016, the Ghanaian insurance industry consisted of 23 life insurers, 26 non-life insurers and three reinsurers.
According to the NIC, the country's leading insurers in 2013 included SIC Life Insurance Company; Enterprise Life Assurance Company; SIC Insurance Company; Enterprise Insurance Company; and Star Assurance Company.
The life segment is consolidated, with the leading five companies accounting for 81.3% of the gross written premium in 2013.
Economic growth prospects, a stable government, strong regulation and exploration of oil and gas encouraged European and other African insurers into Ghana's insurance industry through mergers and acquisitions in recent years.
For instance, in January 2015, IVM Intersurer, a major stakeholder in Holland Insurance, acquired a 51.0% stake in Metropolitan Insurance Company, which provides personal and commercial insurance in Ghana.
In December 2013, Prudential, a UK multinational life insurer, entered the Ghanaian insurance industry by acquiring a 78% stake in LeapFrog Investments in Express Life Insurance Company Ltd. The company was renamed Prudential Ghana on March 2014.
Meanwhile, in January 2016, Life Insurance International (LII) reported that Leapfrog Investments, a specialist investor in emerging markets, has reportedly acquired a majority stake in Ghana's UT Life Insurance.
News Ghana reported this is LeapFrog's third direct investment in Ghana, and second in the life insurance sector.
Increasing participation from foreign insurers is expected to develop innovative products and make the industry competitive between 2014 and 2019.
Furthermore, a 60% foreign direct investment limit, and a revision of the minimum capital requirement from GHS5m to GHS15m for insurers and reinsurers operating in the country by the National Insurance Commission (NIC) on June 2015 are expected to consolidate the industry.
Fast facts:
– The number of mobile phone subscriptions in Ghana grew annually by 20.0% in 2014 to reach 25.6 million
– This clearly indicates potential for mobile-driven services in the country, and developing mobile products for the low-income populations in rural areas will drive the industry over 2014-2019.
– Ghana's insurance industry is supervised and regulated by the NIC. The NIC is the regulator responsible for monitoring and controlling all Ghanaian insurers, reinsurers and intermediaries.