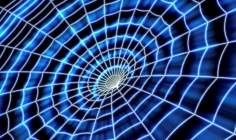 Almost 50% of insurers expect to acquire new technologies through M&A activity in the next three years, according to a Willis Towers Watson survey.
Some 14% of those insurers surveyed said they intend to make more than one acquisition.
The research, which involved Willis Towers Watson and Mergermarket surveying 200 senior-level executives within the insurance industry, found 94% of respondents expect distribution to be the area where digital technologies have the greatest impact over the next five years.
Insurers also see claims processing and loss adjustment, and customer management as strategic priorities.
Having lagged behind their financial services peers in adopting digital technologies due to regulations, reluctance and cost, 74% insurers believe the insurance sector has failed to show leadership in digital innovation.
Cost challenge
Cost was cited as a major challenge with respondents blaming the length of time required to commercialise new technologies (32%) and the size of investment required to transform (24%).
Fergal O'Shea, EMEA Life Insurance M&A Leader at Willis Towers Watson, said: "Banks have had more contact with customers, which has given them a head start. The quality and frequency of the information exchange between insurers and customers, who may simply be renewing a policy once a year, just isn't the same."
O'Shea said insurers recognise the importance of building a sustainable digital infrastructure to improve customer engagement and as an essential distribution channel, which is likely to be addressed through internally-driven innovation, joint ventures and M&A activity.
"For those that hesitate, there remains the commercial risk that they will get left behind and fail to capture future generations and younger policyholders who are more likely to engage via digital distribution," said O'Shea.
Tech over next two years
Web and mobile delivery channels are the stand-out technologies over the next two years, according to insurers taking part in the survey (77%), with:
big data
robo-advice
and sensors also singled out as key areas over the next five years.
At the same time, Willis Towers Watson said insurers also recognise the huge challenge and opportunity to leverage digitalisation to create operational efficiencies throughout the business that will not only manage cost, but also streamline processes to significantly enhance customer experience.
Andy Staudt, EMEA P&C Insurance Leader at Willis Towers Watson, said: "The tools and technologies now emerging are often so far removed from insurers' previous experience – unlike, say, digital transformation of distribution – that external innovation models are likely to be their only way of expanding their digital capabilities. This is expected to lead to a wave?of new M&A activity in the years?to come."
Data and analytics progress
Developing data and analytics tools is also highlighted in the survey as a key part of the innovation race for the insurance sector, with many insurers claiming to have already made substantial progress in this area.
A total of 91% of those surveyed have been exploring how to gather more information direct from their existing customers. Meanwhile, 79% are using and leveraging social network data and more than half (53%) are looking at how to mine publicly-available data in new ways.
When it comes to digitally disrupting the industry, 45% of insurance companies believe they themselves will be the most likely to do so in the years ahead, while the same number tip start-up businesses to have the biggest impact.
Just 8% see new entrants from the technology sector as likely to disrupt their marketplace.
While?the likes of Google and Facebook are inevitably singled out as potential disruptors of many industries, insurers appear relatively sanguine about the threat they pose.
O'Shea said: "Disruption in how firms do business?is needed for product innovation, as?is improved engagement with future generations of policyholders, which can improve customer lifetime value and profit margins."
Some 42% of those surveyed in the Willis Towers Watson and Mergermarket survey work predominantly in the life sector, 42% work in the property and casualty (P&C) sector and 16% work in the health sector.
The companies involved were split equally across the Americas, Asia and EMEA regions.