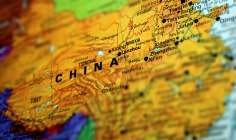 The perceived value of health insurance in China is still a consumer education challenge, according to Larry Hartshorn, research director for International Research, at US-headquartered insurance association, LIMRA.
Speaking to Life Insurance International (LII), Hartshorn said much of the insurance growth in China was previously in property and casualty, so it is still a shift for consumers to perceive the value of health insurance.
Hartshorn said: "Life and health insurance will continue to grow in China. The Ministry of Health and Social Security are both aware of the challenges and support the idea of public-private collaboration."
He added: "China is a huge market and the demand for insurance is huge. Domestic carriers will step up to meet as much of the demand as they can. But as the demand will be so great, I also see multi-national carriers will be part of the solution."
Shift to protection products
In his view, there is likely to be a shift from pure investment insurance products to annuities and protection products in China.
He says: "Different products and different mechanisms will appeal to different demographic groups in China."
Timetric IIC China report
In addition to perception challenge facing health insurers, the Timetric report Life Insurance in China, Key Trends and Opportunities to 2018, which is available at Timetric's Insurance Intelligence Center (IIC) says awareness of insurance is relatively low in China as compared to other developed countries.
Despite China being the third-largest insurance industry in the world in 2013, the IIC report says the penetration rate of life insurance was only 1.7% of GDP in 2013, whereas the global average was 6.3%.
The report also says life insurers in China have long deviated from selling core life insurance products to consumers.
The concentration has always been on savings- and investment-related plans with protection as a supplement product.
For example, investment and saving related products made up 88.2% of life insurance sales in 2012. Furthermore, longer claim settlement procedures, mis-selling and overstating the benefits of products by agents damaged the reputation of insurers.
Forecast
Looking ahead, the IIC report says the gross written premium of the life segment is expected to increase from CNY1trn (US$161.4bn) in 2013 to CNY1.4 trn in 2018, at a forecast-period CAGR of 7%.
Among the key drivers for this rise is the removal of the interest rate cap on life insurance products. In August 2013, the CIRC lifted the interest rate cap of 2.5% on guaranteed life insurance products.
The new regulation is expected to develop a competitive environment for creation of new innovative products suiting to the needs of the customers.
China is the largest populated country in the world, with 1.35BN people in 2013, including a substantial aging population. People aged 60 years or above accounted for 14.4% of the total population in 2013, increasing from 12.4% in 2009.
This growing aging population is expected to create high demand for pension and retirement insurance products over the next years.
Distribution channels in China
Agencies had the largest share in the distribution network with 49.9% of the total new written premium in 2013, according to the Timetric IIC report.
This was due to the country?s large size, meaning a wide-ranging network of agents is the most efficient way to promote and manage insurance products.
Despite the domination of agencies, bancassurance is growing and had a share of 39.5% of the total new written premium in 2013. The strong penetration level of banks and their wide client base makes them a favorite among insurance companies.
The China Insurance Regulatory Commission (CIRC) introduced a circular regarding bancassurance activity in China stipulating that each bank will only be permitted to sell insurance products for a maximum of three insurance companies in any financial year in January 2014.
Agencies and bancassurance are expected to remain the main distribution network for life insurance products in China over the forecast period.
However, with rising competition, more relaxed regulations and the development of e-commerce, insurers will continue to concentrate on expanding and developing distribution channels to meet changing customer needs.
Fast fact
On July 13, 2016, the Ministry of Human Resources and Social Security in China reportedly proposed plans to introduce long-term care insurance to cover employees subscribed to the state-run basic medical insurance scheme.
It is said the Ministry will start a pilot programme in 15 cities across the country. In addition, a long-term care insurance fund will be set up in these 15 cities.
However, the amount of financing to be raised, whom to cover and the extent of coverage are yet to be decided upon, and the timeline for implementation has yet to be announced.