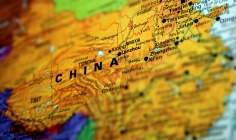 China's life insurance market is beginning to open up and become more innovative – and together with rising disposable incomes and increased awareness of insurance products – this should boost growth in the Chinese life segment.
This is the key message according to the Timetric report, Life Insurance in China, Key Trends and Opportunities to 2018, which is available at the Insurance Intelligence Center (IIC).
It is very positive that the gross written premium of the Chinese life segment is expected to increase from CNY1trn ($161.2m) in 2013 to CNY1.4trn in 2018.
Based on the IIC report, looking ahead to 2018. Among the key growth drivers for the Chinese life insurance market include:
Market liberalization through regulatory changes
Scarce life insurance penetration
Rising elderly population
Rapid increase in online insurance sales
Market liberalization through regulatory changes: In an endeavour to liberalise the insurance industry and make it more competitive, the Chinese insurance regulator has lifted the interest cap on guar¬anteed life insurance products, promoted micro insurance policies, relaxed investment rules, and permitted foreign-invested insurance companies to invest in local currency and allowed external debt in acquisition.
Going forward, this trend is expected to continue as the country aims to raise the insurance penetration to 5% by 2020.
Scarce life insurance penetration: Despite China being the third-largest insurance industry in the world in 2013, the penetration rate of the life segment measured 1.7%, compared to the global average of 6.3% in the same year.
In addition, the increasing disposable income and increased aware¬ness about insurance along with growing population is expected to propel the life insurance segment to be the largest insurance industry in the world.
Rising elderly population: China is the most populated country in the world, with 1.35 billion people in 2013, including a substantial aging population.
People aged 60 years or above accounted for 14.4% of the total population in 2013, increasing from 12.4% in 2009.
Rapid increase in online insurance sales: Insurers are either team¬ing up with e-commerce companies to sell their insurance products or are launching their own third-party payment services platforms.
For example, Taikang Life Insurance collaborated with Taobao to sell its products whereas Ping An Life Insurance launched a mobile payment platform, Yiwallet, in February 2014.
The number of new life policies sold through the e-commerce chan¬nel increased at a from 24,287 in 2009 to 169,741 in 2013.
According to the Insurance Association of China, the online sale of insurance products increased from CNY3.2bn in 2011 to CNY29.1 bn in 2013.
Rising doubts about the social security system coupled with grow¬ing aging population is expected to create high demand for pension and retirement insurance products over the forecast period.
China's life insurance market also faces many challenges. These include:
The implementation of new solvency regulation
The negative perception of life insurance products
High combined ratio
Less focus on life insurance products
The implementation of new solvency regulation
The China Insurance Regulatory Commission (CIRC) is planning to introduce a new capital adequacy regulation for insurance companies called "China-Risk Oriented Solvency System (C-ROSS)" in 2016.
The new regime will emphasise risk-based solvency regulations through three pillars – quantitative capital requirements, qualitative regulatory requirements and market discipline.
However, the industry-wide adoption and transition from the pre¬sent regulation to the new one will require considerable investment in people, processes and systems.
Large companies will benefit as their capital requirements will be reduced, while the small- and medium-sized firms will have to increase their capital base.
The negative perception of life insurance products: Awareness of insurance is relatively low in China compared to other developed countries.
Moreover, Chinese people have a habit of saving and only purchase insurance products as a savings instrument rather than a risk-mitigating one. This is well illustrated by the fact that the country had only a 1.7% life insurance penetration rate in 2013.
High combined ratio: During 2009-2013, the Chinese life insur¬ance segment was subject to a high combined ratio, which increased from 96.5% in 2009 to 104.1% in 2013.
The rising combined ratio put pressure on the profitability of com¬panies. For example, the largest life insurance company in the country, China Life reported a 40% decline in net income from CNY18.3 bn in 2012 to CNY11.1bn in 2013.
Less focus on life insurance products: Life insurers in China have long deviated from selling core life insurance products to consumers.
The concentration has always been on savings- and investment-related plans with protection as a supplement product.
For example, investment and saving related products made up 88.2% of life insurance sales in 2012. Furthermore, longer claim settlement procedures, mis-selling and overstating the benefits of products by agents damaged the reputation of insurers.
Speaking in June 2014, Sally Yim, a Moody's vice president and senior credit officer, said the ratings agency expects China's life insurance industry to maintain annualized premium growth rates of close to 10% in the coming 12-18 months, a pace similar to the 8.4% recorded in 2013.
Yim said: "Life insurers will continue to benefit from steady increases in household income, which in turn will lead to higher demand for income protection. Furthermore, recent regulatory ini¬tiatives allowing for higher guarantee rates on traditional products will encourage a shift towards these more profitable products away from low margin savings-type products."
Yim added: "Countering the positive factors for the industry is firstly the increasingly volatile investment environment, resulting from the liberalization of the insurers' asset allocations, and secondly, the adjustment visible in China' economy."
On the liberalization of the insurers' asset allocations, Moody's has said the regulator's relaxation of investment rules will, on average, improve the insurers' investment returns and reduce duration mismatches, but at the expense of increasing earnings and capital volatility.
Consumer segmentation
The IIC report explains that Chinese life insurers sell more invest¬ment-oriented products to consumers as the majority of buyers use life insurance products as a saving tool rather than a protective instrument.
Consequently, general annuity, participating and endowment plans dominate the life segment while the group life products fill the rest of the gap. Individual life products had a 99.6% share of the volume of products, leaving just 0.4% for group life products in 2013.
Chinese insurers also categorise consumers as rural and urban. China?s rural population decreased from 53.6% in 2009 to 50.3% in 2013, while the urban population grew from 46.4% to 49.7% in the same period.
The introduction of microinsurance products also makes rural China a potential consumer base for insurers.
China Life, for example, launched a microinsurance product for people living on the border of Longzhou County, Chongzuo City, Guangxi Province in July 2014.
Life insurers in China also segment consumers by age group, and offer plans addressing different needs, such as education, savings and investment and post-retirement plans.
For example, to target people aged 30-49 years with young fami¬lies, Taiping Life has launched a participating endowment plan for children aged 28 days to 15 years old, providing coverage for chil¬dren at various stages of life.
It offers a high-school fund of 200% of the sum assured at the age of 15, a college fund at 300% of the sum assured at the age of 18, a family fund of 500% of the sum assured at 28 and an annual survival annuity of 120% from 65 years of age.
Life insurers in China also offer pension products to consumers aged 40-64 years. For example, China Life launched its pension and protection plan, the China Life Xinyu pension insurance package, in March 2013.
It provides pension and retirement solution for the policyholder. In addition, the policy provides coverage for 40 critical illnesses and accidents.
Chris Wei, CEO global life insurance and chairman Asia, at Aviva, says in China basic short-term savings products are very popular and sold through banks. He says holistically packaged products are the best sellers because they have a saving and protection element.
Distribution trends
Agencies had the largest share in the distribution network of China's life insurance market with 49.9% of the total new written premium in 2013.
This was due to the country's large size, meaning a wide-ranging network of agents is the most efficient way to promote and manage insurance products.
The channel offers companies a large client base with a strong brand reputation and a pre-existing sales force. The number of new life policies sold through agencies increased from 11.3m in 2009 to 15.7m in 2013.
Despite the domination of agencies, bancassurance is growing and had a share of 39.5% of the total new written premium in 2013.
The strong penetration level of banks and their wide client base makes them a favourite among insurance companies. This was evident from the fact that many Chinese insurers signed bancassurance agreements with banks during the review period.
For example, AIA China Insurance struck a deal with Citibank China to distribute their products in May 2014 and MetLife China launched its Daily Step-up Variable Annuity product in collaboration with Citibank China in July 2011.
It is important to highlight that the CIRC introduced a circular regarding bancassurance activity in China stipulating that each bank will only be permitted to sell insurance products for a maximum of three insurance companies in any financial year in January 2014.
Prior to this, in November 2010 CIRC imposed a regulation to allow only bank staff with an insurance agency license to sell insurance at bank branches.
In the wake of new changes, insurers will be forced to develop a new approach towards bancassurance distribution. The number of bancassurance distributors increased at a review period 46,019 in 2009 to 63,631 in 2013.
During 2009-2013, online distribution has become a popular medium and more companies are adopting new business models such as online insurance sales and online servicing.
For instance, Sino-US MetLife launched its new digital platform – MetLife's Digital Ecosystem – to provide comprehensive service to customers in China in November 2014.
Agencies and bancassurance are expected to remain the main dis¬tribution network for life insurance products in China over the forecast period.
However, with rising competition, more relaxed regula¬tions and the development of e-commerce, insurers will continue to concentrate on expanding and developing distribution channels to meet changing customer needs.
Competitive landscape
The Chinese life insurance segment is dominated by domestic insur¬ers. Together, they accounted for 94% of the segment's gross written premium in 2013.
As of 2013, 70 insurers were authorized to conduct life insurance business in China, of which 42 were domestic and 28 were foreign insurance companies.
The segment was concentrated, with the 10 leading insurers accounting for 82.8% of the segment's total gross written premium in 2013.
China Life Insurance was the leading company, accounted for 29.3% share of the segment in 2013, followed by China Ping An Life Insurance and New China Life Insurance in second and third positions, with respective shares of 13.1% and 9.3%.
Regulation update
According to a regulation issued by CIRC, effective from July 1 2013, insurers that retain individual agents without CIRC qualification (i.e. at least a college degree) will be fined up to CNY30,000.
Due to this regulation, companies have had to appoint qualified individual agents to carry out sales, resulting in an increase in the operating costs. The insurers are required to appoint qualified pro¬fessionals, which should lead to an increase in the quality of service.
In April 2014, the CIRC announced that it would allow insur¬ers to purchase a stake in more than one peer company competing in the same segment.
In October 2014, the Australia-based wealth management service provider, AMP announced that it would acquire 19.99% of China Life Pension Co. Competition in the segment is expected to intensify over the forecast period.
Regulatory fast facts:
The insurance industry in China is regulated by the China Insur¬ance Regulatory Commission (CIRC) in accordance with the Insurance Law 2002 and Insurance Law (amended 2009)
Non-admitted insurance is not permitted in the Chinese insur¬ance industry
Foreign direct investment is permitted up to 100% in non-life insurance and 50% in life insurance business in China.
China's health insurance sector
The Chinese personal accident and health insurance sector is expect¬ed to rise from CNY132.9bn in 2013 to CNY197.9bn in 2018. According to the Timetric report, there are several factors set to drive this growth.
In the first place, a growing aging population, rising pollution lev¬els and sedentary lifestyles have led to increasing incidences of several chronic diseases in China.
Consequently, health insurance accounted for the largest share of the total personal accident and health gross written premium in 2013, with 65.1%.
Changing demographics, a growing population and rising health¬care costs led the Chinese government to introduce ambitious healthcare reforms during the review period.
The government established a basic universal healthcare system in April 2009, to provide accessible and affordable health services to the country's 1.35bn citizens by 2020.
China's government also invested around CNY3trn in the universal healthcare system during 2009-2013.
Furthermore, in August 2014, the Chinese government stated that it wants to open up its health insurance sector by allowing 100% ownership by foreign investors of hospitals in seven cities and prov¬inces.
The government will also aid private insurers in establishing medi¬cal facilities and elderly care homes.
China's government is keen to develop private insurance to supple¬ment the public health system, which will increase the role of private insurers.