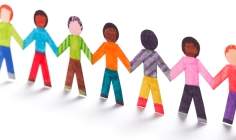 Building an emotional connection with consumers is crucial to the success of leading life insurers, according to the founding director of a service design consultancy.
Joe Heapy, founding director at London-based Engine Service Design, tells Life Insurance International there is now a greater recognition among insurers about connecting with life events.
"After all, insurance products are sold because things happen in people's lives. Insurers are building brand stories and product information, advice and support because they recognise the products they offer are there for a good reason," says Heapy.
Heapy's comments come as the UK insurance sector is no longer one of the worst three sectors for customer service and experience, according to the third annual customer experience survey from Engine Service Design.
Insurance customer service improves
The proportion of people saying insurance is among the worst for customer service dropped from 27% last year to 25% – being the only one of the worst eight sectors to see an improvement.
Insurance dropped from third worst to fifth worst (out of 14), being overtaken by public services and broadband/media.
Openness/honesty is the most valued trait in the way a company deals with customers (cited as a top three trait by 50% of people), followed by efficiency (48%) and reliability (44%). Efficiency (+4% points) and reliability (+3% points) saw the biggest jump in importance over the last year.
The report also reveals that customers are increasingly likely to recommend a company based on the quality of service (66% vs. 60% a year ago) than they are on price (30% vs. 35% a year ago).
Building an emotional connection
In Heapy's view, the building of an emotional connection is happening more and it is moving faster in businesses that are closer to consumers, but slower in businesses more accustomed to working with intermediaries.
He says: "Leading businesses in the sector recognise that deciding to take out life insurance and claiming on it is a big deal. It's not about a product and a claims process. It's about an event in someone's life.
"Making that connection and not just through content on a website, but through customer servicing and support, as well as the design and development of the brand, is helping providers deliver a better experience. It's also helping the end customer to connect more with that business."
Heapy also stresses that people are not comparing direct competitors like for like.
"They are saying I deal with Amazon every day and they are great. They are making those connections across sectors," says Heapy.
Other sectors insurers can learn from
Asked about other industries insurers can learn from in terms customer service, Heapy said providers offering pensions and longer term savings, investment and protection products want more of the type of customer relationships that retail banks have, in terms of reasons to engage and care.
Heapy said: "They are looking at retail banks to see how to grow customer relationships, rather than just have a series of transactions with consumers.
"Conversely, retail banking, which is a very day-to-day business, is trying to get people to see them as someone who can help them with longer term financial planning.
"Beyond that, online retailing, whether it is Amazon or Tesco probably play the biggest part in setting the expectations for what online interaction should be."
The total sample size for the Engine Service Design customer experience survey was 1,012 adults. It was conducted online during 4-5 July 2016. The figures have been weighted and are representative of all UK adults, aged 18+.