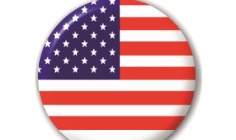 Worldwide insurance organisation, LIMRA, has warned that a new US Department of Labor (DoL) fiduciary rule will significantly impact life insurance players in the US.
The rule was finalised in April 2016 and is due to become effective in April 2017. According to the US Department of Labor (DOL), the final rule and related exemptions will protect investors by requiring all who provide retirement investment advice to plans, plan fiduciaries and IRAs to abide by a "fiduciary" standard — putting their clients' best interest before their own profits.
According to the DOL, while many advisers do act in their customers' best interest, not everyone is legally obligated to do so and some do not.
In a fact sheet the DOL says:"The Department anticipates that broker-dealers and insurers will be the most impacted by the final rule and exemptions while registered investment advisers and other ERISA fiduciary service providers will experience less of a burden."
Impact
Speaking to Life Insurance International (LII) Todd Giesing, assistant research director, LIMRA Secure Retirement Institute, says anybody who sells life insurance, and particularly annuities will be impacted by the new rule.
He said the reason life insurers will be impacted by the rule change is that approximately 60% of the retail variable annuity market in the US is driven by the Individual Retirement Accounts and Annuities (IRAs) market, and this comes under the authority of Department of Labor.
Giesing says: "We are taking about $120bn dollars in sales in 2015 that went into IRAs and annuity products. It's a huge business that is going to be affected by the rule change."
He explains that the new rule requires financial advisers to adhere to a fiduciary standard when dealing with clients' rollover assets.
Giesing says the challenge for companies and advisers is to determine what the DOL defines as 'best interest' and implementing the necessary changes to products, compensation and business practices to comply with the rule in the very short time allotted.
He comments: "The rule is very complex – more than 1000 pages long. Insurers, distributors and advisors are all examining the rule and its implications to their current business practices."
Above: Todd Giesing, assistant research director, LIMRA Secure Retirement Institute,
Limited timeframe
Since the rule change becomes effective in April 2017, Todd says: "The timeframe is extremely limited for life insurance companies to work with their distribution partners and make these changes happen.
"Life insurers are assessing what the next steps are and what the future of the annuity business will look like."
Todd explained that looking at the rule and understanding it far, about 95% of annuity sales are through commission-based products and the new rule will impact all of those sales. He says: "This means new products will have to be designed."
He adds: "Whether they come out with fee-based or more level-commission products, that is where we anticipate seeing the changes and that will obviously impact the pricing of these products.
"We expect product and processes to change and then there is all the systems work on the back end that has to be done."
UK perspective
Asked if the US rule change resembles the Retail Distribution Review in the UK, Giesing says the industry has been looking at the UK and RDR to understand what will happen in the US.
He explains: "We already have a segment of advisers who are fee only, but there may be more who will focus on that type of business, as opposed to commission-based or blended programme.
"We do know from our research that advisers believe the rule will make it more difficult to work with middle market retiree, which aligns very much what has happened in the UK."
Variable annuity sales
Giesing's comments come as figures from the LIMRA Secure Retirement Institute First Quarter 2016 U.S. Retail Annuity Sales Survey show variable annuity (VA) sales totalled $26.6bn in Q1 2016 – down 18 percent year-on-year (YoY) compared to Q1 2015. This is the lowest level of VA sales since 2001.
LIMRA said the declines were industry-wide with 19 of the top 20 manufacturers reporting decreases. The LIMRA Secure Retirement Institute is forecasting VA sales will drop 15-20% in 2016 and another 25-30% in 2017, when the DOL fiduciary rule goes into effect in April 2017.
Meanwhile, in Q1 2016, LIMRA said sales of fixed annuities jumped 48%, to $32.3bn. All retail fixed products experienced double-digit growth, compared with prior year.
"We believe annuity manufacturers and advisors started to focus on indexed annuities in anticipation of the final DOL fiduciary rule, not knowing that indexed would be pulled under the BICE in the final rule," Giesing said.
Given current market conditions, the LIMRA Secure Retirement Institute projects overall fixed sales to improve 15-20% in 2016. However, with the implementation of the DOL fiduciary rule in 2017, LIMRA estimates fixed annuity sales to drop 5-10%.